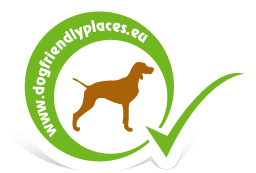 Be Dog-Friendly
How to qualify your
dog-friendly place?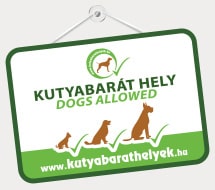 Learn more about our
trademark certification!
Learn more
Quick Search

Accommodations - Abbázia Country Club
Dogs are welcome our hotel in West Hungary – Abbázia Country Club
Further data
Town: Nemesnép
Address: Határ u. 3-7
Phone number: +36 (92) 573-450
Email:
Facebook: http://facebook.com/AbbaziaCountryClub
Dogs surcharge per night: 3000 HUF
Size of dogs allowed by us:
Number of rooms: 66, from dog friendly 23
Maximum numbers of dogs per room: 2
Explore the Abbazia Country Club, the resort with the most beautiful and charming landscape in West Hungary. You can learn the true meaning of leisure with us.
Arrive for a romantic weekend or for a family holiday we make sure that all our guests have a care free rural vacation. Authentic programs, traditional meals, sport and wellness services and the plenty programs the region offers all guarantee that you have a great experience staying at the Abbazia Country Club. Being both an equestrian and a dog friendly hotel means that all your 4 legged friends are welcome.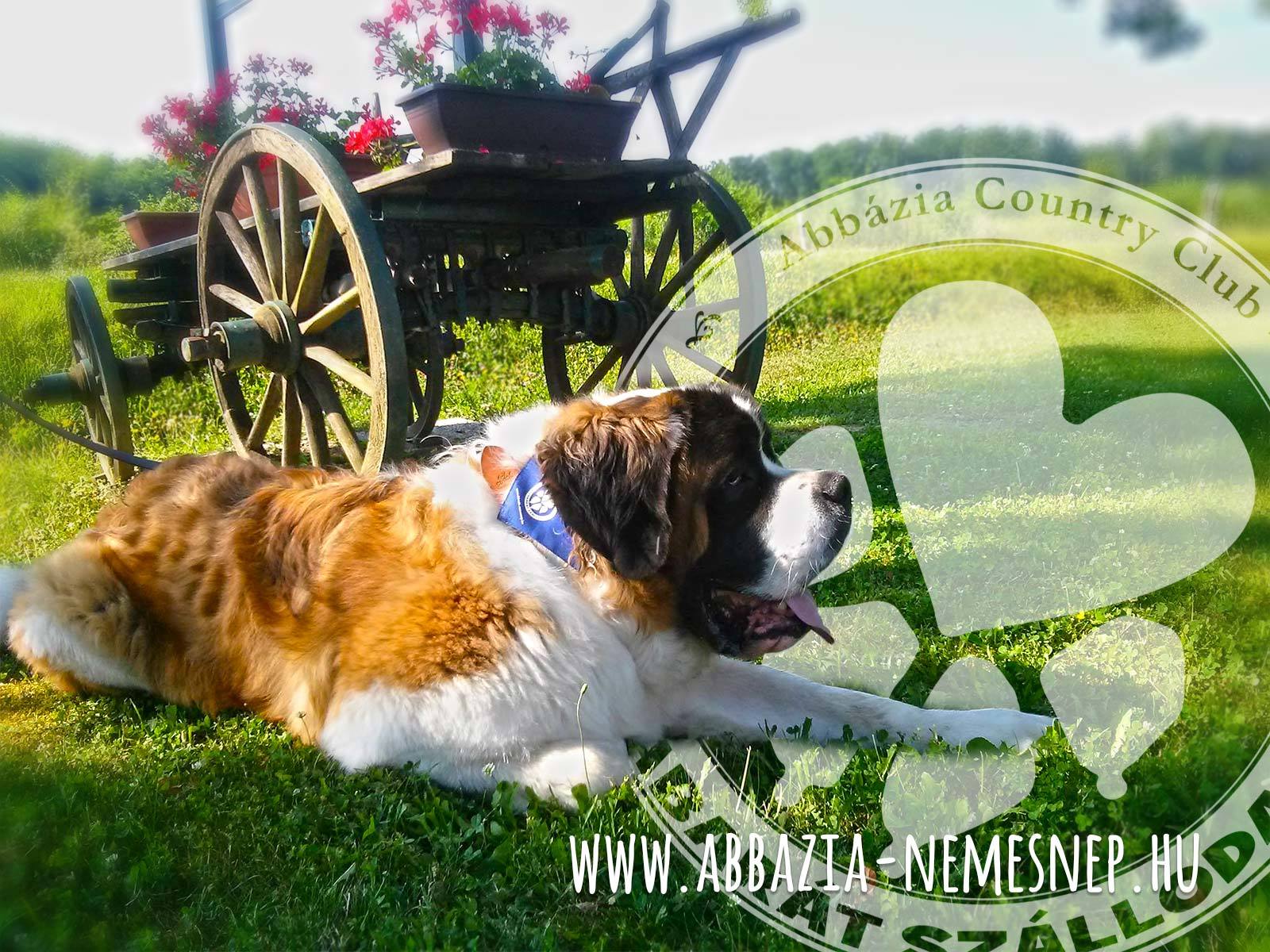 Written introduction
Dogs are welcomed, dogs are allowed, dog-friendly resort... you can see these signs in an increasing number in the hotels. However, there are very few places, which treats your dog as we do: not "pet", or "small animal" but a four-legged member of your family. We are also enthusiastic dog fans, so why not bring your doggy next time with you?
Here are our services for your four-legged friend:
Depending on availability we try to give you and your dog roomy, tiled apartment which will not hurt his / her pawns and many of them have direct access to our garden area. We also hide a small surprise for your pet in the apartment.

Your dog can sit by the table of your family in the restaurant
Endless meadows, shady forest paths and fresh air await you for hour-long strolls with your four-legged friend. If you do not know, where to start, we can provide you with hints and maps about the surroundings.
If you want some threats for your pet, we can arrange an appointment with a dog-beauty salon, only 10 km away from the resort. Should any unforeseen accident would happen, a dog-specialist vet practices in the nearby village.
By your first visit your dog will be a registered member of the Abbazia Dog-Club. With the club-card you will receive various discounts upon your next visit, and first-pawn letters about our newest promotions.
Upon request the front desk provides you with dog-bed, blanket, toys, feeding bowl, water-container for tours, and tick-tweezers (ask about the appropriate prices at the front desk)
We would like to ask you to consider the following guidelines when arrive with dogs:
Dogs can arrive with previous arrangement with the front desk, for surcharge (you can request information about the exact surcharge amount at the front desk)
Maximum two dogs / apartment are allowed
Wellness is for human use only this is the only place, where your dog is not allowed to take his / her pawns
For maintaining order and cleanness we provide you with doggy pick-up; please, use them to remove the poops and waste after your dog
Please consider the peaceful relaxation of the other guests, and keep your dog on leash when around the riding hall.




Map
[View map large sizes]
Be Dog-Friendly
How to qualify your
dog-friendly place?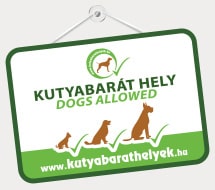 Learn more about our
trademark certification!
Learn more
Quick Search