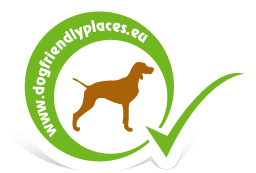 Be Dog-Friendly
How to qualify your
dog-friendly place?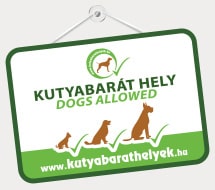 Learn more about our
trademark certification!
Learn more
Quick Search

Accommodations - Zalakarosi Álomház
Further data
Town: Zalakaros
Address: Szőlő utca 57.
Phone number: +36 (30) 271-8992
Email:
Dogs surcharge per night: free
Size of dogs allowed by us:
Dogs are allowed in the apartment: yes
Written introduction
In this parts of Western Hungary one can find rural diversity, beauty and attraction; a harmonious environment between the far-reaching plains and gently curving hills; forest and wildlife; the moors and flowering fields; unit of the special plants and rare animals.
In addition, there is an extraordinary treasure is hiding inside the earth's precious gift: the mineral-rich thermal water breaking temperature close to 100 ° C. Therefore this part of Central Europe and is area is known better and better among the ones who seeks recovery.
Every year, around 1 million guests visit here Zalakaros, to relax, regenerate their tired and exhausted or sick bodies in the strong healing water in a peaceful environment.
We are delighted if we could arouse your interest and you and your family will be soon welcome among our returning guests.
The apartments offer the following possibilities: the ground floor is a one bedroom suite for 2 persons and a 2 bedroom apartment for 4 persons. It is practical for disabled visitors. The house is also 2 bed apartments are where it is possible to plus 2 people. All suites feature a color TV with German programs, and a fully equipped kitchen and a modern shower and toilet. Each room has a terrace and balcony. The house is protected by a fence, the yard provides parking for guests' cars.
Apart of the thermal "relaxation" we offer the following wide range of leisure and excursion opportunities:
horse riding and horse-drawn carriage tour
Little-Balaton Nature Park and Buffalo Reserve
Lake Balaton is about 30 km from Zalakaros
nearby villages are suitable for fishing possibilities
during autumn picking grapes and wine tasting
well-built cycle paths
50 m from our apartment in a romantic park there is a popular children's playground
Our prices are favourable and we give immediate information.
We welcome you in advance amongst our guests!


Images uploaded by users












Map
[View map large sizes]
Be Dog-Friendly
How to qualify your
dog-friendly place?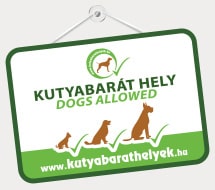 Learn more about our
trademark certification!
Learn more
Quick Search