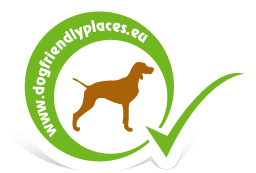 Be Dog-Friendly
Quick Search

Dog friendly places - Chiropractic Center
Multidisciplinary alternative healthcare clinic
Further data
City: Budapest
Address: Kis Rókus utca 17-19
Phone: +36 (1) 336 0720
E-mail:
Dogs are allowed in the shop:
Warm welcome to the Chiropractic Center in the heart of Buda, next to Millenaris Park. We are looking forward to greeting you, accompained by your four legged friend if you like, in our family-oriented clinic. In our multi-disciplinary clinic we offer chiropractic, craniosacral therapy, physio therapy and massage.


Opening hours:
Monday: 08:00 - 18:00
Tuesday: 08:00 - 18:00
Wednesday: 08:00 - 18:00
Thursday: 08:00 - 18:00
Friday: 08:00 - 18:00
Saturday: 08:00 - 13:00
Sunday: Closed






Map
[View map large sizes]