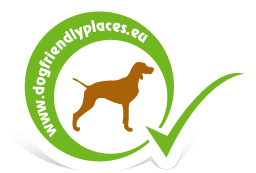 Be Dog-Friendly
Quick Search

Dog friendly places - Körber Hungaria Machining Ltd
Körber Hungaria Machining Ltd is among the biggest industrial companies in Pécs and in the region since 1994. Körber is in the international frontline of machining and its highly-trained professionals work with cutting edge machinery in Pécs.
Further data
City: Pécs
Address: Móra Ferenc utca 72
Phone: +36 (72) 505 200
Link: http://koerber.hu
Size of dogs allowed by us:
Maximum number of dogs: 10
More than 1,000 highly-trained Körber professionals in Pécs, Hungary, offer extensive services in the field of machining and manufacturing. Our site is among the largest in the region and has been a cornerstone of the local economy since 1994. From construction, through machining, sheet metal processing, assembly to the development of complete machines, Körber provides it all in Pécs. The brand represents cutting edge technology in machining and offers real professional opportunities in Pécs.


Map
[View map large sizes]