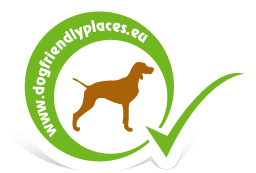 Be Dog-Friendly
Quick Search

Dog friendly places - Praktiker Pécs
You can come to Praktiker with your dog too!
Further data
City: Pécs
Address: Makay István út 11
Phone: +36 (80) 32 32 32
E-mail:
Dogs are allowed in the shop:
Praktikers are dog friendly now!
Rules for dogs are the following:
The dog 's health
Only dogs with the required vaccines and in healthy conditions are allowed in the area of the store. Sick, injured, or dogs in season are not allowed to enter.
The dog's size
Small: less than 35 cm in height and / or 12 kilograms or smaller dogs
Medium: 40-55 cm shoulder height and / or 12-35 kg dogs are allowed in the store
Dogs larger of the above sizes can only enter with a permission of the store manager
The dog 's behaviour
Only a leash-led dog can be brought into the store. If the dog 's attitude requires the use of a muzzle is compulsory.
Essential requirements,
that the dog does not dirtying the area, as well as not disturbs other customers or dog owners with its behaviour. Be disciplined and calm. Do not loud barking. Otherwise, the owner must leave the store, on demand as well!
Up to 5 dogs are allowed to stay in the store at a time!
Maximum of 2 dogs are allowed in the store by an owner.
Opening hours:
Monday: 08:00 - 20:00
Tuesday: 08:00 - 20:00
Wednesday: 08:00 - 20:00
Thursday: 08:00 - 20:00
Friday: 08:00 - 20:00
Saturday: 08:00 - 20:00
Sunday: 09:00 - 17:00
Images uploaded by users

Map
[View map large sizes]