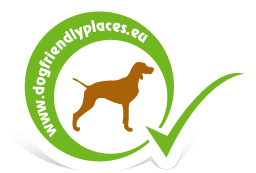 Be Dog-Friendly
How to qualify your
dog-friendly place?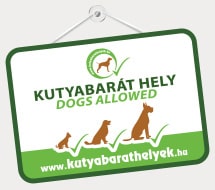 Learn more about our
trademark certification!
Learn more
Quick Search

1. Belgrade Agility Weekend

1. Belgrade Agility Weekend
2016. April 23.
2016. April 24.
KSK Agility Bečmen invites you to
BELGRADE AGILITY WEEKEND
1st&2nd round of Serbian National Championship
23&24.4.2016
2 Agility Exam Runs every day!

We promise nice and rich awards! Levels A0, A1, A2, A3
Location: Salaš Stremen, Beograd-Jakovo (Serbia),
(GPS coordinates: 44.725737, 20.288164)
Surface: grass
Judge: Zsofi Biró (HUN)

Programme:
Registration 8,30 - 9,00
Start of the competition 9.00
Agility 0*, Agility 0,
Agility 1, Agility 1
Agility 2/3, Agility 2/3**,
Prize giving ceremony

*A0 – unofficial, for handlers and dogs without working book, minimum age: 12 months, course consists of lowered jumps and tunnels
**there will be the same course for A2 and A3 category, but the results will be separate for A2 and A3

Both days prizes will be given to the best three competitors in each category according to overall results.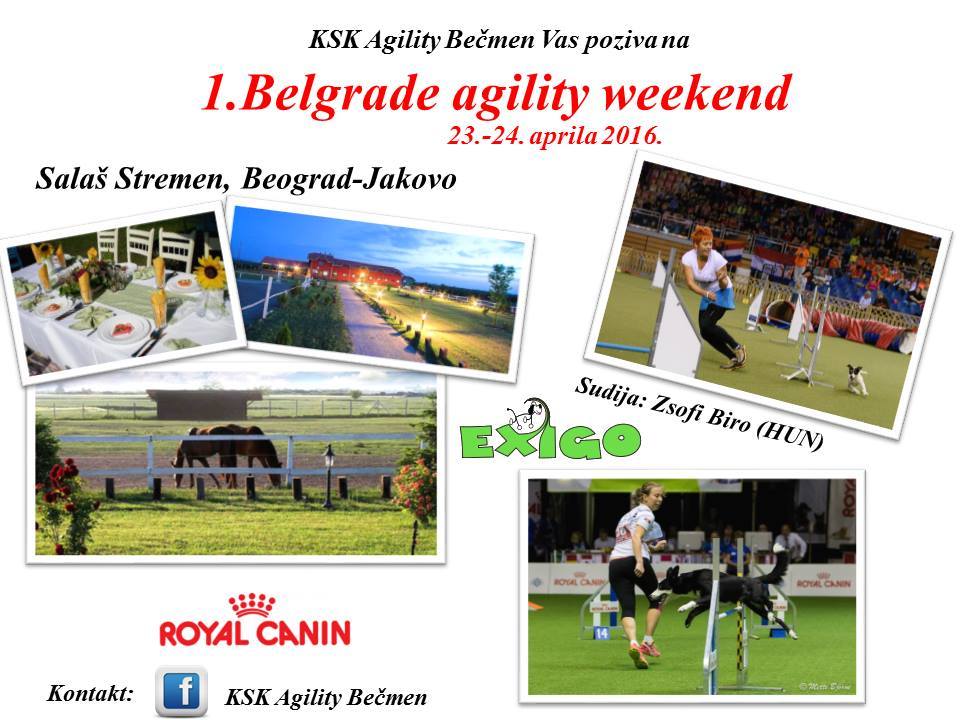 Entry fee:
2 days: 25 €/first dog, 20 €/second dog, 15 €/ A0 dog
(1 day: 20 €/first dog, 15 €/second dog, 10€/ A0 dog)
Entry fee is payable at the competition.

All dogs must have valid rabies vaccination. Handler is fully responsible for his/her dog and eventual damage that could cause. All handlers are obliged to clean after them and their dogs. Dogs must be on the leash in the area of Salas Stremen.

There is an etno restaurant at Salas Stremen that has rich offer of food (including vegetarian) and beverages.

Entries
https://docs.google.com/forms/d/1jvoZ2XpxlIqJfGW5oz-VjyAjVF2umTj3KUN6gcKV2pk/viewform
Entry deadline: 18. 4. 2016
Info: [email protected]

Because of the questions on possible training with us ( Miroslav and me), we decided to make INTENSIVE TRAINING (cca 9-12,30 morning group and 13-16,30 evening group, details will be specified later) at our training place on Friday (April 22) and Monday (April 25). Level: competitors. You can choose morning or afternoon INTENSIVE TRAINING session, one or both days. Price 20e/dog/day. Entry send together with entry for competition
Contact
Address: Serbia - Belgrád
Map
[View map large sizes]
Be Dog-Friendly
How to qualify your
dog-friendly place?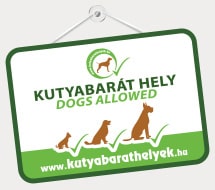 Learn more about our
trademark certification!
Learn more