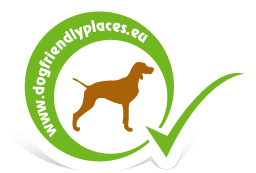 Be Dog-Friendly
Quick Search

21. International sleddog weekend
Main Events:
Friday at 14.00: CAC clubshow for alaskan malamutes and siberian huskies.
Races: cart, canicross, bike-jöring, scooter (start at 9 a.m. on Saturday and Sunday) distance: 2 km
Entry fee: 15 euros. More start: + 2 euros.
Categories: A, A1, A2, B, B1, B2, C, C1, C2, D, D1, D2
Scooter with 2 FCI purebred sled dogs
Scooter open with 2 dogs
bikejöring with 1 or 2 FCI purebred sled dogs
bikejöring open with 1 or 2 dogs
Canicross woman
Canicross man
Canicross junior
Canicross kid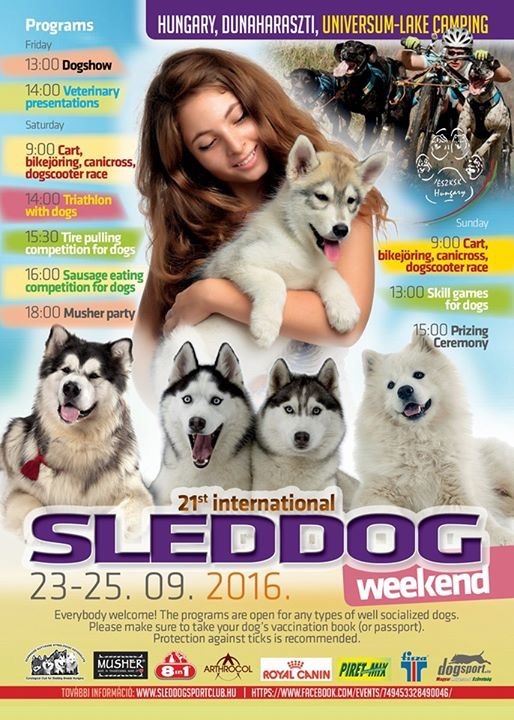 ONLINE ENTRY: https://goo.gl/forms/Ynjbqoe7kqv8FeiD2
Triathlon with Dogs: swimming, biking, running around the lake (start at 2 p.m. on Saturday)
Sausage Eating Contest for Dogs (on Saturday, at 4 p.m.)
Dogtivity – Activity with doggie tasks (on Saturday, at 6 p.m.)
Musher party with gulash und music at saturday everning
Bacon cooking over campfire (friday night)
Skill Games with Dogs (Sunday, from 11 a.m.)
During the weekend we organize a Jumble Sale to raise money for sleddogs in need. Donations and buyers are welcome!

Everybody welcome! Free entry!

All dogs entering must have proof of valid rabies vaccination. Protection against ticks is recommended.
Contact
Address: Hungary - Dunaharaszti, Napsugár utca
Map
[View map large sizes]