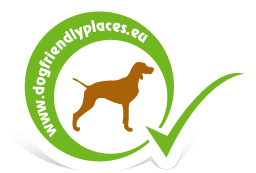 Be Dog-Friendly
Quick Search

Dog Dancing Hungarian Open
Dog Dancing Hungarian Open

Ring:
red carpet, 12x15 meters, judges on the long side
Judges:
Monika Fritz (A)
Anna Kraus (A)
Alexandra Vavrová (SK)
Entry fee: 25€/ from second routine 20€

Deadline for entries: 21 November 2016. midnight, or until the limit of entries (60 routines) is reached.
After the limit is filled, additional competitors will be put on a waiting list.

Official classes:
Class 1

HTM 1 (in case of a low number of entries in HTM it might happen that the HTM classes will be combined into HTM Open)
Class 2
HTM 2
Class 3 / Freestyle Hungarian Open
HTM 3 / HTM Hungarian Open
Trio (1 handler with 2 dogs), Quartett (2 handlers with 2 dogs)
Senior/Handicap (for dogs over 8 years or with handicap)
Junior (handlers under 16 years old)

Hobby Classes:
Beginner

In beginner class, the minimum age of the dog must be over 12 months on the day of the competition. This class is open for every team that has not competed in an official class before. In beginner class, rewards can be used without limit (treats, clicker, etc.)
The judges give points to each routine, a ranking will be made by the points. The judges do not give a separate oral feedback in Beginner class. The allowed music length is the same as for Official class 1. Entry in Beginner class requires a record booklet, the results will be written in it. One team can only enter Beginner class 3 times at maximum, after this they can only start in Class 1, or a regular Hobby class.
The class will not be started under 4 entries.
Hobby Open (meaning all possible hobby classes: prebeginner, trio, quartett, senior, fun, etc.) Rewards are allowed, teams get verbal feedback.
Official record booklet accepted by DogDance International is required for the starters. Booklets can be ordered at dogdance.info

Freestyle Hungarian Open:
Title that only Class 3 competitors can obtain. Hungarian Championship of DogDance International. First 3 places are awarded.

HTM Hungarian Open:
Title that HTM competitors can obtain. Hungarian Championship of DogDance International. First 3 places are awarded.

National Championship:
Title only for Hungarian competitors. We will award the Hungarian teams that achieve the highest 3 points of all classes. Trio and Quartett routines do not count in the ranking.


The competition will be organised and held according to the regulations by DogDance International.

In case you would like to reserve a hotel room in the area, please contact us, and we will help you find the best solution.
More info and entry on the website.

See how last year's competition went, made by DSProduction:
Contact
Address: Hungary - Hatvan
Map
[View map large sizes]