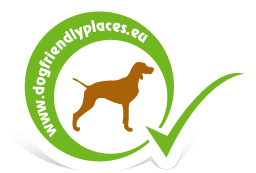 Be Dog-Friendly
Quick Search

Hard Dog Race Base 2018
Do you know the HDR lifestyle?
Or are you still preparing for it?

If you enjoy a good challenge and running, and you're also a dog person, then this is a great event for you: be at the starting line of HDR Base race (6 km, 16 obstacles) held at the Piliscsév motocross track on 28 April.

It'll be a tough day. Will you endure? Apply and find out!

You may apply here: http://application.harddograce.com

Bring your friends and family, who can cheer you along the track or participate in our FREE events.

For detailed information about the race, go to https://harddograce.com/race

In HDR, you will not only compete against time; you'll have to overcome tough obstacles, your dog's stubbornness and even yourself. You'll be tired and aching, you'll be covered in mud to your ears. But at the end, when you cross the finish line, you'll feel happy and proud – proud of yourself and your dog: the hard-core duo.

A new feature of the current racing season is the Battle of the Alphas. Do you think you're an Alpha? Prove it! Only apply for the 9:00 and 9:15 slots if you're indeed trying for the best possible time you can achieve. You may apply in a team or as a solo participant. Hurry up though, because only 88 hard-boiled Alphas can participate.

We thank you for pressing the 'I'll be there' button if you wish to be there. :) If you want to do more than just spectate, that is, you wish to participate in the race, use the following link: : http://application.harddograce.com (You may only participate with a valid application.)

For further information on Hard Dog Race, go to http://harddograce.com. If you have any questions or comments, we're happy to hear from you at [email protected].


Contact
Address: Hungary - Piliscsév, Topol utca 4
Map
[View map large sizes]