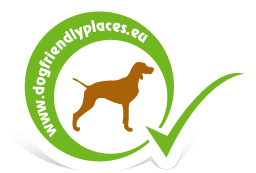 Be Dog-Friendly
Quick Search

International All Breeds Cup /IABC/ 2016 Hungary

We would like to invite you to the IABC in 2016, an official FCI agility race!
Some of the most importand infos here:
The location of the race:
Address:
Hungary, Esztergom, Grante Hotel,
H-2509 Esztergom-kertváros, Dorogi u. 5-7.
GPS:
47°45'14,84" 18°43'66,64"
The three (or four) courses will be on the site of the airport, on natural grass, not football field quality, but equal, cut grass field.

Races: The races will be organized according to the rules of the IABC:
Individual race
Team race
Pair race
Race of the Nations
Planed judges:
The judges will be finalized at the beginning of 2016.
Judges: Mr. Antonin Grygar (CZ), Mr. Pavol Vakonic (SVK), Mr. Tamás Tráj (HUN), Miss Viola Veres (HUN)
(If there will be a plenty handler we will invite one or two more judges.)
We might change the judges before the race.
Entry fee:
To all of the races of IABC 63 Euro/first dog,
for every second and all the other dogs, 55 Euro/dog.
All of the infos are on the webpage: http://iabc-2016.hu/
You can contact on phone: Ms. Ildikó Halász tel.:+36-30-9617576,
or e-mail: [email protected], or [email protected]
Contact
Map
[View map large sizes]