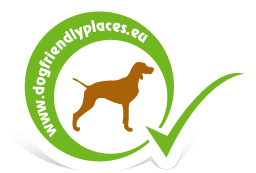 Be Dog-Friendly
Quick Search

Accommodations - Hotel Atlantis****superior Medical, Wellness & Conference

Hotel Atlantis****superior Medical, Wellness & Conference
Hajdúszoboszló - Hungary
+36 (52) 899-930
Hotel Atlantis****superior Medical, Wellness & Conference is a brand new four-star hotel in Hajdúszoboszló. It is situated close to the famous Thermal Spa and Aqua-Palace. The whole area of the hotel, including the rooms is air-conditioned and can be controlled individually. Landline and wireless internet connection is provided everywhere inside the hotel.

With its three profiles Hotel Atlantis**** superior is a perfect place for mental refreshment, leisure as well as business purposes. Our mission is to guarantee complete recreation and unforgettable moments for each and every guests, all with the help of highly-skilled staff and quality services.

Further data
Town: Hajdúszoboszló
Address: Damjanich utca 10
Phone number: +36 (52) 899-930
E-mail:
Number of stars: 4
Number of rooms: 96, from dog friendly 10
Size of dogs allowed by us:
Maximum numbers of dogs per room: 2
Dogs surcharge per night: 3000 HUF
Dogs allowed in the restaurant: no
The dog can go to the furniture: no
Firework free: no
Feeding - drinking bowl: yes
Dog bed: yes
Dog towel: yes
Dog Waste disposal bags: yes
Can be purchased with dog food: no
Dog walking service: yes
Dog boarding: yes
Veterinarian nearby: yes
Dog beach nearby: no
Chip reader: no
We are aware of the fact that our pets are part of our lives and we love to have them by our side during holidays as well, so we put a great emphasis on our dog- and child friendly services to help each member of the family to have a great time together.
Written introduction
DOG-FRIENDLY SERVICES IN THE HOTEL:
"Dogs are members of the family – and we know it."
dog-friendly rooms
dog-toys
dog supervision
drinking and feeding bowls
dogbeds
towels for rainy days
first aid boksz at the reception (Betadine, bandage, tick tweezers)
dog pick-up bags and bin
hiking in the area (Kráter Lake, Debrecen Forest)
grooming services (availability at the reception)
vet services (availability at the reception)
surprise treat for each pet
door-note, in case you leave your pet alone in the room
DOG-FRIENDLY SERVICES IN THE ROOM (on request):
dogbed
drinking and feeding bowl
towels for rainy days
Due to hygienie reasons dogs are not allowed in the restaurant and the wellness department, but thely are welcome ont he terrace of the restaurant and the bar.
PURHASABLE PRODUCTS IN THE HOTEL-SHOP:
toys
dog-diapers
fur-removal roller






Map
[View map large sizes]