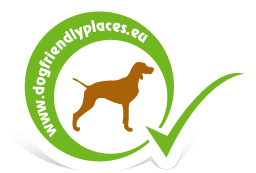 Be Dog-Friendly
Quick Search

Accommodations - Moson Patak Guest House
Our guest house is located at the outskirts of Nagymaros by the Danube bend, across the Pilis Mountains and the famous Citadel. Dogs are welcome.
Further data
Town: Nagymaros
Address: Pagony Utca 1.
Phone number: +36 (20) 386-9142
E-mail:
Size of dogs allowed by us:
Dogs surcharge per night: 1500 HUF
Dogs allowed in the restaurant: no
The dog can go to the furniture: no
Firework free: no
Feeding - drinking bowl: yes
Dog bed: no
Dog towel: no
Dog Waste disposal bags: yes
Can be purchased with dog food: no
Dog walking service: no
Dog boarding: no
Veterinarian nearby: no
Dog beach nearby: no
Chip reader: no
A silent spot in a beautiful environment, close to a hiking route: our house is easy to approach on a forest gravel road even in the winter. Only guests keep the house. We let the place for one group of guests (or a pair) at a time for the sake of their well-being and comfort.
The house is equipped with a modern inverter system air conditioner, making it easy to cool the inner temperature during the hot summer months and heat it when it gets cold outside.
On the ground floor you can find an American-style kitchen, a living and a dining room. The kitchen is fully equipped with all the necessary accessories such as an oven, a refrigerator, a microwave oven, a coffee machine, etc.
The living room has a satellite colour television with a DVD-player. The modern furniture includes a convertible sofa, comfortable for a couple.
The bathroom has a shower.
We placed two large double beds in the mansard room with a room divider design. Pine wood furniture and extra beds provide comfort for our kind guests.
The windows are equipped with shutters and mosquito nets. Bed-linen is provided free of charge.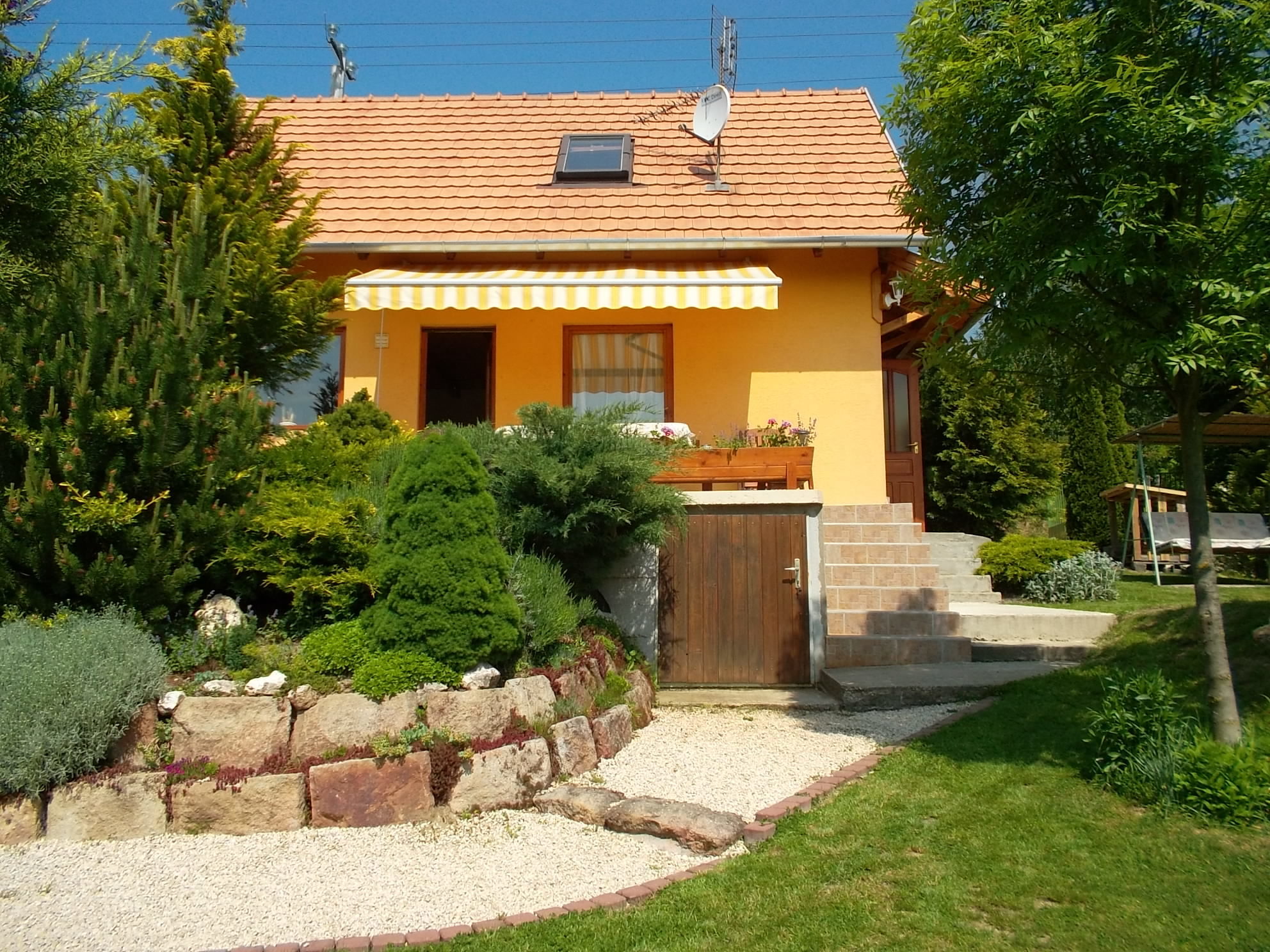 The 20 square-meter terrace can be shaded by a retractable parasol and the garden furniture provides excellent location for a mild summer evening chat.
The house is surrounded by a 1100 square-meter fenced garden, beautifully landscaped and decorated with flowers. The outdoor fireplace is ideal for a stew-pot, a barbeque or any delicious cookout meal you wish to try. Accessories: stew-pots in 3 different sizes, a stew-pot holder, firewood, bacon skewers and 2 grilling options. You can enjoy the comfort of our garden furniture, including a 3 person canopy swing bed. More possibilites: two bicycles, a chess-set for children, card games and badminton.
The yard provides a separate parking lot for 2-3 cars at the same time.
Food delivery service options are available from nearby restaurants. Free delivery for orders above 2000 HUF (~ € 6).
The guest house is open all year round. Minimum booking schedule is from 2 nights during the weekends. Heating options: interver system air conditioner or the lovely wood burning fireplace (firewood provided). When the weather gets cold, our guests can enter a nice warm house.
Extra cost for heating: 1500 HUF per night (~ € 5 per night).
If you are planning to bring your dog along, please count with an additional 1500 HUF (~ € 5) per dog per night.
We are looking forward to welcome you as our future guest!






Map
[View map large sizes]