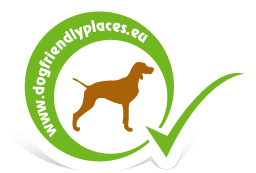 Be Dog-Friendly
Quick Search

Dog friendly places - Borháló Szombathely
In addition to the carefully selected wines we sell bottled wines from known wineries as well.
Further data
City: Szombathely
Address: Szent Márton utca 23
Phone: +36 (30) 883-6358
E-mail:
Dogs are allowed in the shop:
If you have been bored in front of the shelves of supermarkets viewing the labels, this is the best place to start to get closer to the winery, the grapes to the sun.
Our range have been selected to include wines from every kind of typical and interesting landscape.
Opening hours:
Monday: 09:00 - 19:00
Tuesday: 09:00 - 19:00
Wednesday: 09:00 - 19:00
Thursday: 09:00 - 19:00
Friday: 09:00 - 19:00
Saturday: 09:00 - 19:00
Sunday: Closed


Map
[View map large sizes]