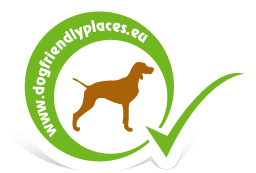 Be Dog-Friendly
Quick Search

Dog friendly places - Millenium Restaurant
Modern Turkish-style restaurant.
Further data
City: Budapest
Address: Soroksári út 56
E-mail:
Dogs are allowed in the hosting unit:
Dogs are allowed in the garden area/on the terrace:
Drinking bowl provided: yes
Millenium Restaurant is a new, modern, Turkish-style restaurant in Budapest at Soroksári út 56.
We have combined traditional Turkish dishes with all the advantages of modern, cozy restaurants. It doesn't matter wether you just want a little salad or you're really hungry, you'll always find something delicious on our menu offer.
We are waiting for you with brilliantly fresh ingredients, special, unforgettable flavors, and with long opening hours every day.
Opening hours:
Monday: 08:00 - 22:00
Tuesday: 08:00 - 22:00
Wednesday: 08:00 - 22:00
Thursday: 08:00 - 22:00
Friday: 08:00 - 22:00
Saturday: 08:00 - 22:00
Sunday: 08:00 - 22:00






Map
[View map large sizes]