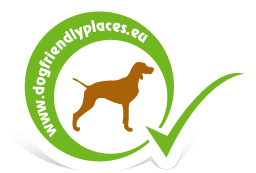 News - Lifestyle
The beneficial effects of dog kisses
10:00 - 31 August 2018
Author: B.Zsófi
Category: Lifestyle
A sentence that is often told to children " Don't let the dog lick you, you will be sick of it!" But should we really protect ourselves against dog saliva? Or should we rather allow them to do it because saliva can be healing as well...
The fact, that dog saliva helps people to heal is true. It was already thought in the ancient Egypt that dog kisses accelerated the contraction of open wounds, and they were proved to be beneficial for diseases and for mental health.

Researches has verified the antibacterial properties of saliva. The positive effect is the consequence of three factors:
Lysozyme - enzyme that prevents the spread of bacteria with negative effects and the overgrowth of others in the mouth.
Histatin - simple protein that plays as antigen. It prevents the emergence of infections and helps the skin cells to get closer to each other.
Nerve growth factor - reduces the healing time of wounds by half- says Menno Oudhoff, biochemist of the University of Amsterdam.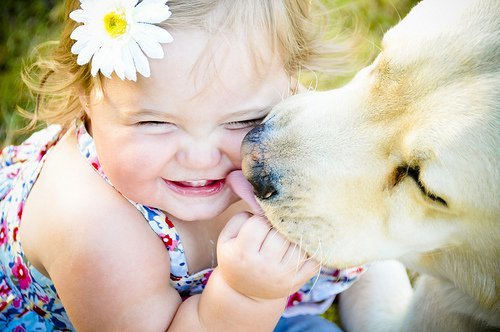 Another study also states that it is worth endure to get dog kisses, because the helper bacteria of dog saliva boost our immunity. During aging the human body loses many good bacteria, and as a consequence, the mental and physical well-being decreases. Big kisses help to replace them by returning positive microorganisms.

To confirm the statement, aging people were paired with puppies. The result spoke for itself. The company provided by puppies did not only increase the number of positive bacteria, but also the intellectual activity. The last tests of the experiment showed that the time they spent together made both humans and dogs happy. In the end of the study the participants had the opportunity to adopt the poppies to begin a healthier life.

From this article it can be seen that the dog-human connection expands even under the skin.

Translated: Anna Sinkó
If you liked this article and would like to be informed about latest news
we ask give a like our Facebook page!
Related news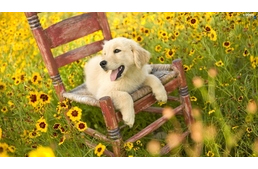 10 simple tips to keep your dog healthy
Body, Mind, Soul. If these are balanced, we can lead a balanced and harmonious life. The same applies to our dogs. Here are some useful tips that could add years to your pooch's life.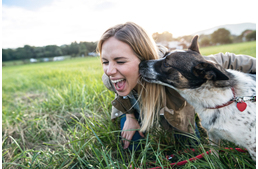 Why does your dog lick you?
Are you also often licked by your dog? If so, then you must have already thought about its reasons, that why does your dog enjoy doing this with you.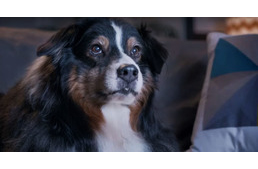 The dog who keeps his family together
Dogs are happy when there is peace in their family. They need a loving environment just like us, humans. But what can they do when hatred and fights seep into the warm atmosphere at home?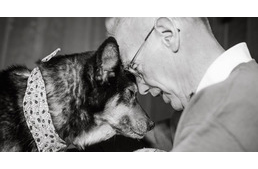 Senior volunteer adopts dying dog
A senior volunteer at a shelter saved an elder dog from living her last days alone and documented their special relationship in a touching photo series.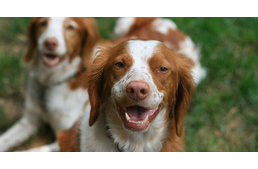 Researchers find canine brains are far more capable than thought!
A groundbreaking hungarian study to investigate how dog brains process speech has revealed canines care about both what we say and how we say it.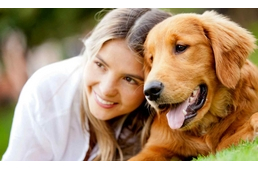 Dogs Are Like Their Owners? – They Can Be Pessimistic, Too
Optimists are good learners – they always hope for the best. Luckily, the majority of dogs are optimistic. We could say they are actually smart...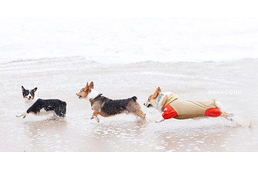 More Than 600 Corgis Had A Beach Party
More than 600 corgis gathered on a beach in Southern California on Saturday for the 13th ever Corgi Beach Day.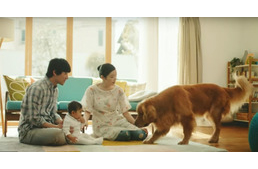 A cute video from Amazon Prime
Within moments this lovely video has reached thousands of views. No surprise if you take a look at the beautiful Golden Retriever and his new little friend: the family's young daughter.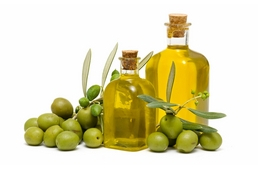 Give Olive Oil to Your Dog
Olive oil, that staple of every kitchen, happens to make an excellent, healthful addition to every dog's food bowl.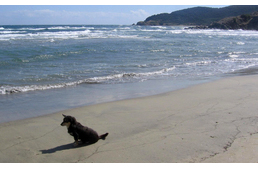 The touching story of a Greek stray dog
We never know what the future holds for us. Or whom we'll meet while we are wandering on our own paths. Our lives may be connected with lives of people and animals for a short time... or forever. This story is about a couple who met a lonely dog on the beaches of Greece.