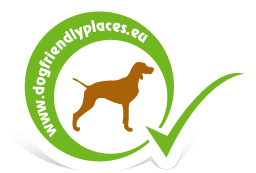 Be Dog-Friendly
How to qualify your
dog-friendly place?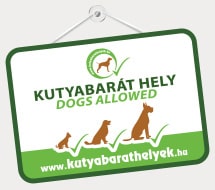 Learn more about our
trademark certification!
Learn more
Quick Search

Freies Canicross Training Wien

Freies Canicross Training Wien
2016. April 08.
Canicross... Laufen mit Hund mal anders. Ganz egal ob ihr mit dem Laufen beginnt, auf den Hund gekommen seid, zu den Profis gehört, oder ihr einfach mal den Sport näher kennen lernen wollt, mit oder ohne Hund... Spaß voran!

Treffpunkt: Parkplatz Stadionbad.
Öffentlich: U2 bis Haltestelle Stadion, gerade am Stadion vorbei und weiter gerade durch den Parkplatz. Parken 2,5h Gratis.

Da es immer etwas schwierig ist den Trainigsablauf zu erklären bei großer Gruppe und eine Menge voll motivierter Hunde.
Hier der Ablauf:
... in die Ausrüstung, steht zum testen zur Verfügung
... ca. 5 Minuten etwas Gelenke lockern und aufwärmen
... mit gut Abstand aufstellen, los starten ca. 200 Meter zum warm werden
... neuer Start, gut Abstand, bis zur Brücke!
... nach kurzer Pause geht es weiter, aber so dass der diesmal schnellste ganz zuletzt startet, dann der zweit schnellste ... bis zum gemütlichsten :-) gelaufen wird bis zum Ende der Strecke, bei Lusthaus und wieder zurück bis zur Brücke (Tempo ist euer, noch eine Pause machen ist auch euch überlassen, die schnellen kommen ja ohnehin wieder entgegen)
... bei der Brücke wird zusammen gewartet und einzeln mit etwas Abstand in den Wald gestartet...
Stirnlampe bitte!!! (ohne Licht kann man auch an der Hauptallee zurück, die ist gut beleuchtet) Es geht keiner verloren, im Wald an der Strecke bleiben, ich mache Schlusslicht :-)

Am Teich kommen wir aus dem Wald raus, Abkühlung.

Nein, ihr müsst es euch nicht merken... geb euch immer gut bescheid, ich habe eine gute Stimme ;-)

Eine zweite Waldrunde ist erlaubt, auch ein Scooter Marke Kostka (www.tretrollerverkauf.at) ist dabei, für euch zum testen.

Freuen uns auf euch ...

Euer Team SpeedRunners.at
www.speedrunners.at
Contact
Address: Austria - Bécs, Prater Hauptallee
Map
[View map large sizes]
Be Dog-Friendly
How to qualify your
dog-friendly place?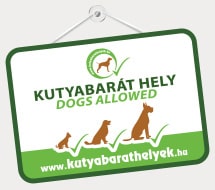 Learn more about our
trademark certification!
Learn more