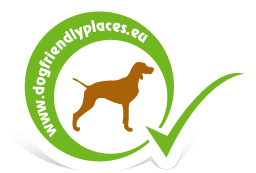 Be Dog-Friendly
Quick Search

Services - Hungarian Schnauzer Rescue
Our little team has no big history, and fitting the modern times it all started on an Internet community site. We rescue Schnauzers and Schnauzer-mixes in Hungary.
Further data
County Siójut
Phone number: +36 70/509-3139
E-mail:
There are many stray animals in Hungary – it is enough to go through some internet forums, there are SOS cases, euthanasia waiting lists, animals suffering accidents or abuse, puppies thrown out in cardboard boxes… We stand before this torrent of animals helplessly, not knowing where to look first, our hearts broken…
Most of us got here like 'Oh my God there's work, housekeeping, taking care of our families and pets. But I might just find a little time, a little money, might be able to help a little puppy.'
So like many other breed rescue organizations, some of us nominated a breed that we try to look after, that is the apple of our hearts.
Why the schnauzers? All of us are connected this way or another to this breed. Some see childhood best friends, the first four-legged love or a loyal work buddy. But it is not important, it is decided that we will try to help the bearded ones in trouble.
It is not an easy task, just like other organizations, our powers are limited. We have no shelter, the rescued dogs are placed in temporary homes with families who take care of them with as much love as possible. This way we cannot save as many dogs as we would like to, but this system allows us to get to know the dogs better, get them accustomed to life in a family, without the trauma of being locked up in a shelter. The temporary caretakers can provide the potential new owner with firsthand information about a particular dog. Detailed information about how to become a temporary caretaker is HERE.
Our organization is financed by us and donations by animal loving people. We continuously are looking for schnauzer loving people who would like to join our team.
Our greatest achievement so far is making this organization official, and we hope that soon people will get to know us, and we will be able to help more and more schnauzers.
SOS Schnauzer Team