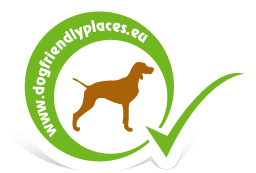 Be Dog-Friendly
Quick Search

Services - Tappancstanya
Tappancs Animal Welfare Organisation was founded in 2002 to provide temporary home and shelter for stray animals in and around Szeged, Hungary. Due to the hard work of our volunteers and donations from private persons, we managed to open our animal shelter in the next year, 2003.
Further data
The shelter has come a long way since its opening. Thanks to donations and help from our volunteers our continuously growing shelter is currently providing a temporary home for approx. 280 dogs simultaneously. Since 2003 we managed to rehome more than 2400 dogs. One of our main goals is, and has always been, to neuter all dogs who leave our shelter. Naturally, we can fulfil this goal only to the extent our financial situation allows. But all our adult female dogs are rehomed neutered. From of April 2009 all the dogs that are rehomed are microchipped.
Our shelter has all the necessary licenses, and since June 2005 we receive support from the municipality of the City of Szeged. This support is used to finance a major part of our veterinary costs. Despite the support from the city, our work is mainly financed by regular or occasional donations from people who love animals; by receiving the 1% of the tax of those persons who are willing to donate it to us; and by other donations.

We have a small group of volunteers who work extremely hard to help stray cats by rehoming them, and by neutering stray and feral cats, to reduce the number of cats living in the streets.

We have several special programmes: we have a neutering programme in which we help people to have their pets neutered at a discount price; we have a special group that works against cruelty to animals; we are planning to organise an education programme to teach young people how to treat animals; we cooperate with Dogue de Bordeaux Rescue group to rescue Dogue de Bordeaux dogs in Hungary; and we have a homeless programme where we try to provide veterinary care for homeless people's animals.

We organise special events on a regular basis. We have adoption days every month when we bring dogs and cats to the city and people can adopt them there instead of going to the shelter. Then we have a Festival every summer, and a fundraising event called "Animal Christmas" every December.

If you agree with our goals and like what we do, please support us. With your support we could improve our shelter, neuter and microchip more dogs and cats, and help animals have a happier life.

Tappancs Animal Welfare Organisation
SWIFT (BIC): BACXHUHB
IBAN: HU06 1091 8001 0000 0019 4860 0008


Map
[View map large sizes]