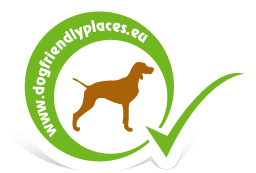 Be Dog-Friendly
How to qualify your
dog-friendly place?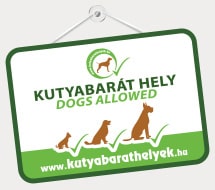 Learn more about our
trademark certification!
Learn more
Quick Search

Accommodations - Camping Mirabella
Camping befindet sich im ruhigsten Teil der Ortschaft Zamárdi. Direkt am Ufer, nur 800 Meter entfernt von der Fähre in Szántód gelegen erwarten wir unsere Campinggäste nicht nur mit Wohnwagen- und Zeltplätzen, sondern auch mit vollumfänglich ausgestatteten, jedem Bedarf entsprechenden Mobilhäusern. Unsere Parzellen sind schön gestaltet und es stehen den Urlaubern auch moderne Wasserblöcke, Kinderbadezimmer mit Wannen, behindertengerechte Badezimmer, Hochdruckwaschanlagen und Trockner, sowie Badezimmer zur Miete, ein Spielplatz und ein Sportplatz zur Verfügung.
Weitere Daten
Town: Zamárdi
Address: Szent István utca 3512 hrsz
E-mail:
Dogs surcharge per night: 1.200 HUF
Dogs allowed in the restaurant: yes
The dog can go to the furniture: yes
Firework free: yes
Feeding - drinking bowl: no
Dog bed: no
Dog towel: no
Dog Waste disposal bags: no
Can be purchased with dog food: yes
Dog walking service: no
Dog boarding: no
Veterinarian nearby: no
Dog beach nearby: no
Chip reader: no
Wir werden die Größe Hunde:
Die maximale Anzahl der Hunde pro Zimmer: -
Am Campinggelände ist alles zu finden, was zum sorglosen Urlaub nötig ist: 2 Imbisse, ein Geschäft und ein Restaurant, wo sowohl Kinder als auch Gäste mit Lebensmittelintoleranz das ihnen entsprechende Menü finden werden.
An unserem Strand und am Erlebnisbecken können Sie sich vom Alltag in bequemen Sonnenbänken erholen. Unsere Animatoren erwarten die kleinen und auch großen Gäste ab Mitte Juli an jedem Tag von morgens bis abends mit spannenden Programmen.
Wir erwarten Sie ganz herzlich und werden alles dafür unternehmen, dass der Aufenthalt in unserem Camping entspannt und erholsam wird.






Karte
[Größen Landkarte]
Be Dog-Friendly
How to qualify your
dog-friendly place?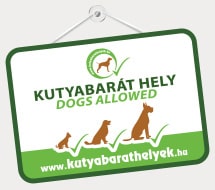 Learn more about our
trademark certification!
Learn more