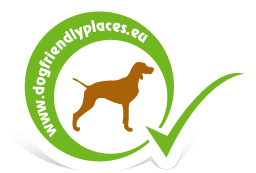 Be Dog-Friendly
How to qualify your
dog-friendly place?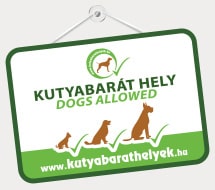 Learn more about our
trademark certification!
Learn more
Quick Search

Accommodations - Camping Village San Francesco
In bevorzugter Lage, zwischen der schönen.Halbinsel von Sirmione mit seinen zwei Thermalzentren, bekannt in ganz Europa und Desenzano del Garda. Der Platz liegt direkt am See, viele schattige Plätze. Eine Vielzahl von Angeboten, wie Sportanlagen und ein Pool mit drei Lagunen,Massagedüsen und Wasserspielen.
Weitere Daten
Stadt: Desenzano
Phone number: +36 (1) 290-4716
Email:
Hunde gegen Aufpreis pro Nacht: 5 EUR
Wir werden die Größe Hunde:
Die maximale Anzahl der Hunde: 1
Ca. 4 km bis zum Zentrum von Sirmione. Kiesstrand, Liegewiese, freier Strand, direkter Zugang. Pool für Kinder und Erwachsene, mit drei großen Lagunen und unterschiedlichen Tiefen (1,40 m, 1,10 m und 0,60 m), Badekappenpflicht.
Geöffnet ab 22.04. bis 18.09.2016. Mini Club und ein vielfältiges Animationsprogramm für Erwachsene ab 13.06. bis 11.09.2016 (Terminänderungen orbehalten, Kinderanimation an Christi Himmelfahrt und Pfingsten). Spielplatz, Fußballplatz, Volleyball, Basketball, ischtennis. Gegen Gebühr: Tennisplatz, Spielsaal, Vermietung von Bojen, Booten, Tretbooten und Kanus. Minigolf ca. 3 km, Golfplatz ca. 10 km. Restaurant/Pizzeria, Gerichte zum Mitnehmen, Bar, Eisdiele. Supermarkt, Zeitungen, Tabak, Bazar mit Souvenirs. Waschsalon, Bügelraum, WLAN, Spielsaal, Autowaschplatz, Slipanlage, Steg und Bojen. Erste-Hilfe-Service in Nebensaison auf Anfrage, in der Hauptsaison zu festen Uhrzeiten.
Mobilheime Standard mit Klimaanlage (gegen Gebühr) und Holzkohlegrill Hunde sind nur in einigen Mobilheimen und grundsätzlich auf Anfrage und Rückbestätigung zugelassen (Siehe Seite 98).





Be Dog-Friendly
How to qualify your
dog-friendly place?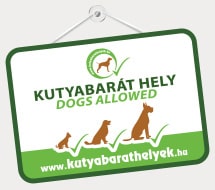 Learn more about our
trademark certification!
Learn more
Quick Search