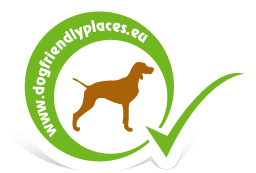 JFK Airport To Open Animal Only Terminal Complete With Luxury Dog Resort
06:00 - 10 May 2016
Author: S.Zs.
Category: Useful
Air travel for pets used to be a miserable, even dangerous experience. More and more airlines have been changing their policies on how pets fly the friendly skies, and now, one airport is making the wait before boarding an incredible experience for all creatures!
The John F. Kennedy International Airport in NYC, is set to open the world's first privately owned terminal dedicated solely to traveling animals - wrote the Barkpost.
Aptly named "The Ark," the terminal will serve as a cargo holding area for all animals (exotic, farm, zoo, domestic) while they await transportation to their destinations.
Set to open in early 2016, The Ark is spread out over a 178,000 square feet and will house an overnight pet resort Paradise 4 Paws kennels, ample state-of-the-art cargo holding facilities, vets, an aviary and even climate-controlled stalls to ensure total relaxation prior to departure.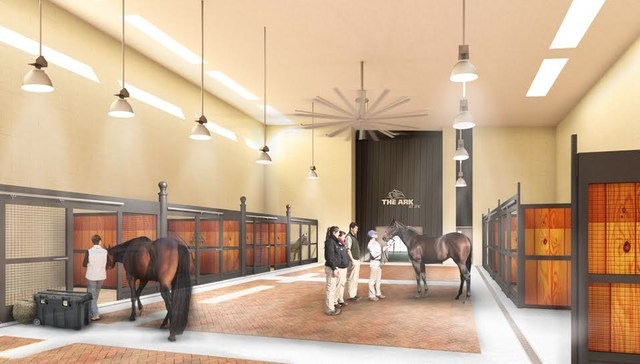 Phil Derner of NYC Aviation spoke to the Gothamist about the $48 million endeavor:
"It is indeed unique. Some people seem to question its necessity, but if a private company wants to sign a multi-decade lease with PANYNJ, then by all means. This facility is in the cargo area of JFK, which sees tenants come and go, so this can be a good deal for a potentially economically unstable part of the airport.
When it comes to travel, animals have always had the short end of the stick, flying in dangerous and uncomfortable conditions in the bellies of aircraft. Regardless of animal type, I am all for anything that improves their treatment. As long as this being in the cargo area doesn't bring about a horse-related Goodfellas Lufthansa heist, it is just fine with me."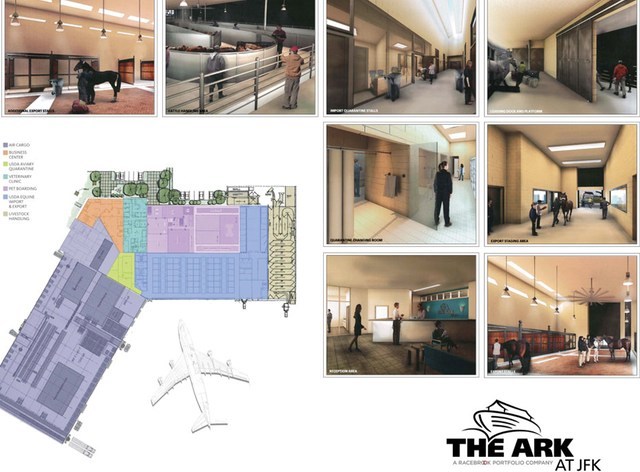 Derner is right. Traveling with pets has always been quite the challenge. As pawrents, all our flying time is spent worrying about the safety of our furry friends down in cargo. So this is a welcome change!
Cliff Bollman, architect at one of the firms designing the terminal, spoke to The Telegraph:
"For the animals who [will] pass through The Ark, as well as the people who own them, air travel can be stressful and confusing. Aligning the needs of quarantine with kenneling and elevating the experience for animals and their owners, our design team sought to create a comfortable, healthy environment for them all."
Now that my pup knows about what's to come, he can't wait for his first air adventure. All paws aboard!
Source: ny1.com
Index image source: barkpost.com
Translated: Schmidt Zsófia
If you liked this article and would like to be informed about latest news
we ask give a like our Facebook page!
Related news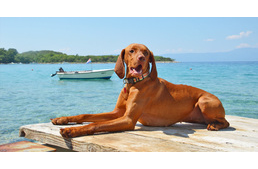 4+1 dog friendly beaches in the Island of Krk in Croatia
Croatia is an extremely popular holiday destination among European people, and more and more dog owners also discover the state. Croatia is surprisingly dog friendly, pets are kindly welcomed there. We could also experience it during our short visit: we were greeted with open arms on the island.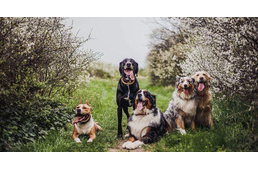 Hiking with your dog – 4+1 reasons to choose outdoors more often
As dog lovers, we usually spend more time out and about than our dog-free fellows. However, it can be hard for most of us to leave our regular tracks due to the lack of time, energy or mood. But it's always worth going on longer hikes every now and then.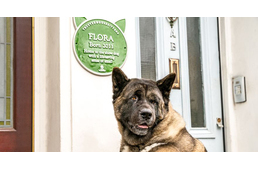 A new plaque scheme has launched to celebrate amazing animals
A new scheme has launched in the UK, that is all about honoring animals, rather than people.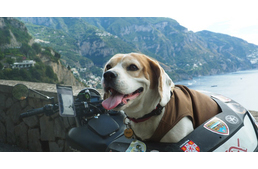 Dog On Motorcycle – Italy through the eyes of a motorcyclist and his awesome dog – Part 3.
Travelling with a Biker Dog in Italy. The journey continues through Naples, the Mount Vesuvius and Pompei - it had a few surprises on Brigi and his Dad's sleeves but you will surely enjoy it just as much as we did.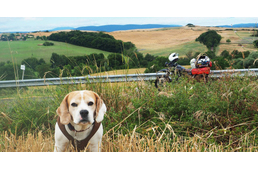 Dog On Motorcycle – Italy through the eyes of a motorcyclist and his awesome dog - Part 2.
Brigi, the coolest Biker Beagle and his owner's adventure continues through Italy. The next destinations of their round trip: romantic Tuscany, Rome and the Vatican City. Come and join us on a great journey to see Italy through the eyes of a motorcyclist and his four-legged travel mate.