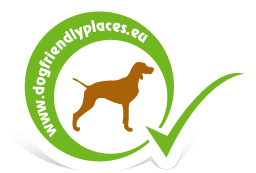 Be Dog-Friendly
Quick Search

Accommodations - Naposdomb Apartments
Bring your family and your dogs to one of the finest paradise in the country and make your trip unforgettable trip at Sunny Hill.
Further data
Town: Orfű
Address: Naposdomb 5
Phone number: +36(70)335-2660
E-mail:
Link: http://www.naposdomb.hu
Facebook: https://www.facebook.com/naposhazakorfu/
Size of dogs allowed by us:
Maximum numbers of dogs: 2
Dogs surcharge per night: free
Dogs allowed in the restaurant: no
The dog can go to the furniture: no
Firework free: yes
Feeding - drinking bowl: yes
Dog bed: yes
Dog towel: yes
Dog Waste disposal bags: no
Can be purchased with dog food: no
Dog walking service: no
Dog boarding: no
Veterinarian nearby: no
Dog beach nearby: yes
Chip reader: no
We take Szép Cards: yes
The Sunny Hill Apartments are situated at the center of Orfű, on the very high potential Sunny Hill and at its foot. We welcome you with four fully equipped dog and pet-friendly apartments.
The apartments are located close to tourist attractions, but in natural surroundings. Fully-equipped kitchens, comfortable beds, large garden with lovely views awaits you in a true Mediterranean environment.






Images uploaded by users

Map
[View map large sizes]