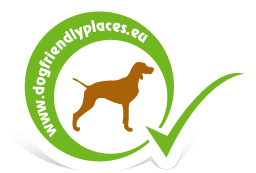 A touching photo of a bride and her service dog
13:30 - 19 January 2016
Author: S.Zs.
Category: Lifestyle
A photo about everlasting love, gratitude and friendship.
It's natural for us to invite all the ones we love to the biggest day of our lives - the day we get married. Bella, the Labrador lady celebrated with her owner, Valerie but not just as her best friend but she had an important role, as well.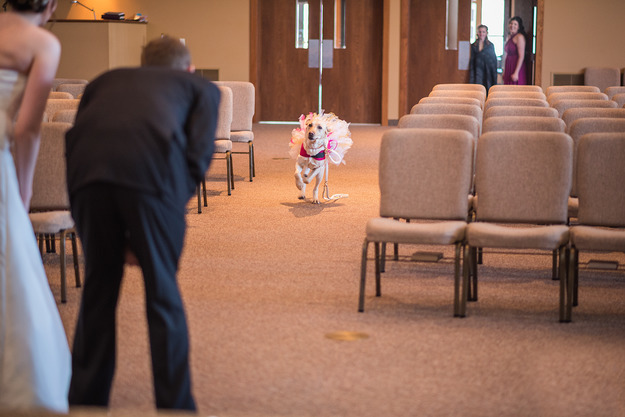 Valerie Parrott has panic disorder. The condition affects many people nowadays and it is accompanied by anxiety, stress and sudden panic attacks, lasting normally for half an hour but the period can be shorter of longer depending on the person's actual health condition and environmental factors. Typical symptoms include an inner effort to runaway, fear of dying and going crazy, sweating, rapid heartbeat perspiration, hyperventilation, trembling, dizziness, headache, weakness.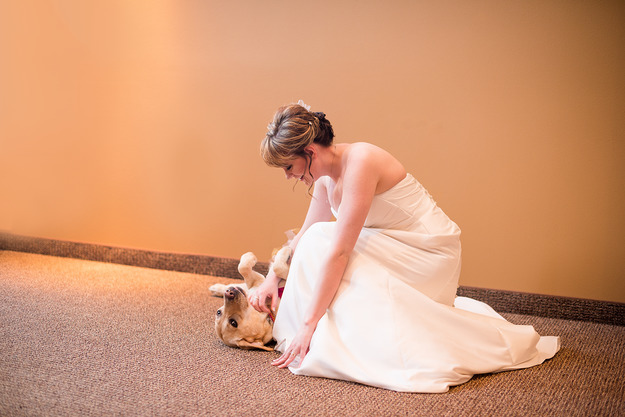 Bella has been living with Valerie for two years. The service dog is able to sense her owner's seizures and she was trained to tell her if a new seizure is on its way. Most of the times Bella's presence is enough for the symptoms to go away. Valerie writes about their life in a Blog, where she tells us more about how her special four-legged friend helps her. She also told her readers about how Bella managed to help her during her wedding day.
"Each day I put my life and health into her paws. I couldn't have imagined the most important day of my life without her."
A wedding ceremony is a beautiful but also stressful event, so the bride really needed Bella's help to stay calm.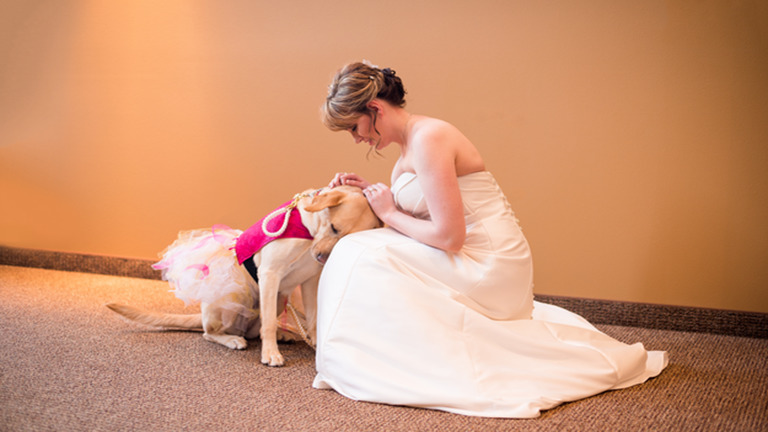 Maddie Peschong took a photo of Bella as she's calming her insecure owner down. The photo has gone viral ever since warming the heart of millions. It's impossible to find the right words to express our feelings.
"This photo tells everything about our relationship I couldn't express through words. They say some pictures tell more than a thousand words. This one is that photo for me."
Source: 24.hu, vous.hu, nlcafe.hu, webbeteg.hu
Index image source: buzzfeed.com
If you liked this article and would like to be informed about latest news
we ask give a like our Facebook page!
Related news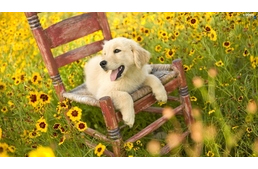 10 simple tips to keep your dog healthy
Body, Mind, Soul. If these are balanced, we can lead a balanced and harmonious life. The same applies to our dogs. Here are some useful tips that could add years to your pooch's life.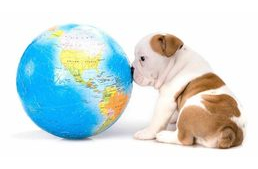 Does the love of dogs depend on where you live?
Why do some people love pets and not others? According to a new study there are huge differences between nations in preferences for pets.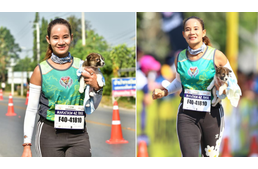 Runner finds lost puppy during Marathon, carries him to the finish line
This marathon runner slowed down mid-race to rescue one such little pup!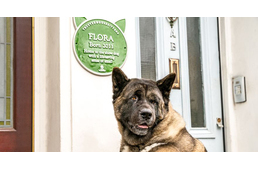 A new plaque scheme has launched to celebrate amazing animals
A new scheme has launched in the UK, that is all about honoring animals, rather than people.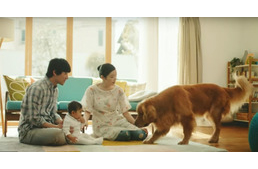 A cute video from Amazon Prime
Within moments this lovely video has reached thousands of views. No surprise if you take a look at the beautiful Golden Retriever and his new little friend: the family's young daughter.