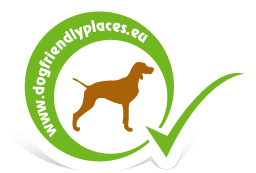 A cute video from Amazon Prime
17:30 - 29 March 2016
Author: S.Zs.
Category: Lifestyle
Within moments this lovely video has reached thousands of views. No surprise if you take a look at the beautiful Golden Retriever and his new little friend: the family's young daughter.
The arrival of a newborn baby is usually a wonderful moment for the family but it can make some dog owners worried as to how their pet will react to the unknown member of the pack. Will they get along? Will your dog behave rather reserved? Is there a chance for an everlasting friendship between dog and child?
Amazon Prime has recently published a lovely video about the first meeting of the little girl and the family's dog. The Golden Retriever tries his best to approach her in a careful and friendly manner. However, she just sits there and stares at the big fluffy "thing". She's more interested in wild animals, which leaves the dog buffled. Then a great idea comes into Daddy's mind!
Can you guess what?
If you liked this article and would like to be informed about latest news
we ask give a like our Facebook page!
Related news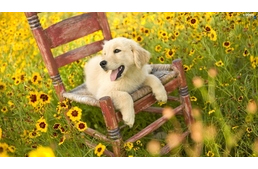 10 simple tips to keep your dog healthy
Body, Mind, Soul. If these are balanced, we can lead a balanced and harmonious life. The same applies to our dogs. Here are some useful tips that could add years to your pooch's life.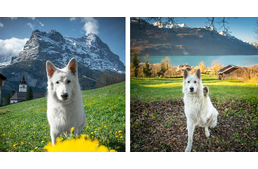 Follow This Beautiful White Dog On A Magical Journey In The Alps
We just love travelling with our dogs. Exploring new places or visiting our favourite hiking spots brings us happiness and joy. Sadly, our possibilities are limited now and the weight of staying home slowly falls upon our mood. All we can do to satisfy our need for travel is to start planning the future: finding places we will visit after the coronavirus pandemic is gone. The amazing videos of a sweet white shepherd are here to help, by guiding us through the Alps.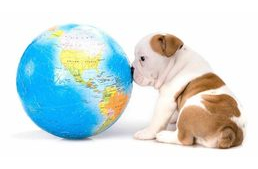 Does the love of dogs depend on where you live?
Why do some people love pets and not others? According to a new study there are huge differences between nations in preferences for pets.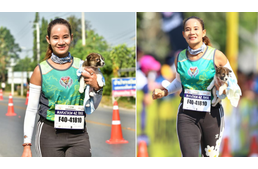 Runner finds lost puppy during Marathon, carries him to the finish line
This marathon runner slowed down mid-race to rescue one such little pup!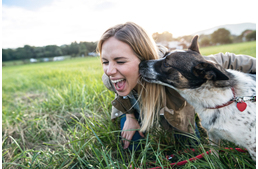 Why does your dog lick you?
Are you also often licked by your dog? If so, then you must have already thought about its reasons, that why does your dog enjoy doing this with you.