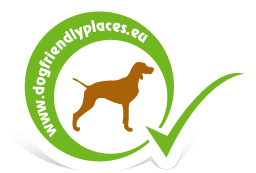 Dog On Motorcycle – Italy through the eyes of a motorcyclist and his awesome dog
Part I: Mamma, Pasta, Vespa
06:00 - 25 January 2017
Author: S.Zs.
Category: Lifestyle
Brigi, the Beagle may just be Hungary's coolest dog: she travels the world with her owner on a motorcycle, visiting fantastic places whilst getting involved in exciting adventures. Last year they visited Italy. Sit back and enjoy their adventure – a round trip on motorcycle with a dog on board.
'Mamma, Pasta, Vespa' – three words that describe Italians and their phylosophy the best. Brigi, the motorcycle rider Beagle and her owner, Gyuri headed to Italy last summer. You can read about their adventures, Italian people and sights from our new series, written by Gyuri exclusively for our kind followers. Let the journey begin – with a dog on two wheels.
***
Why Sicily? I have a Sicilian friend, Giovanni. We live together in a house and as I was planning this year's (2016) round trip up in the North – with little enthustiasm to be honest – he asked me the big question 'Why don't you go to Sicily?' That's one gorgeous idea, I thought! Sunshine, warm weather, palmtrees and the sea. Nordkapp will be there next year too and since travelling there by motorcycle would not be so exciting for me and it would need a little more planning, too, the decision was made. Brigi and I chose this year's destination: Sicily.
In the meantime, Bárány ('Sheep' my cycle) arrived from Spain and in order to reintegrate her in traffic, she has gone through a little plastic surgery and the necessary gear restoration.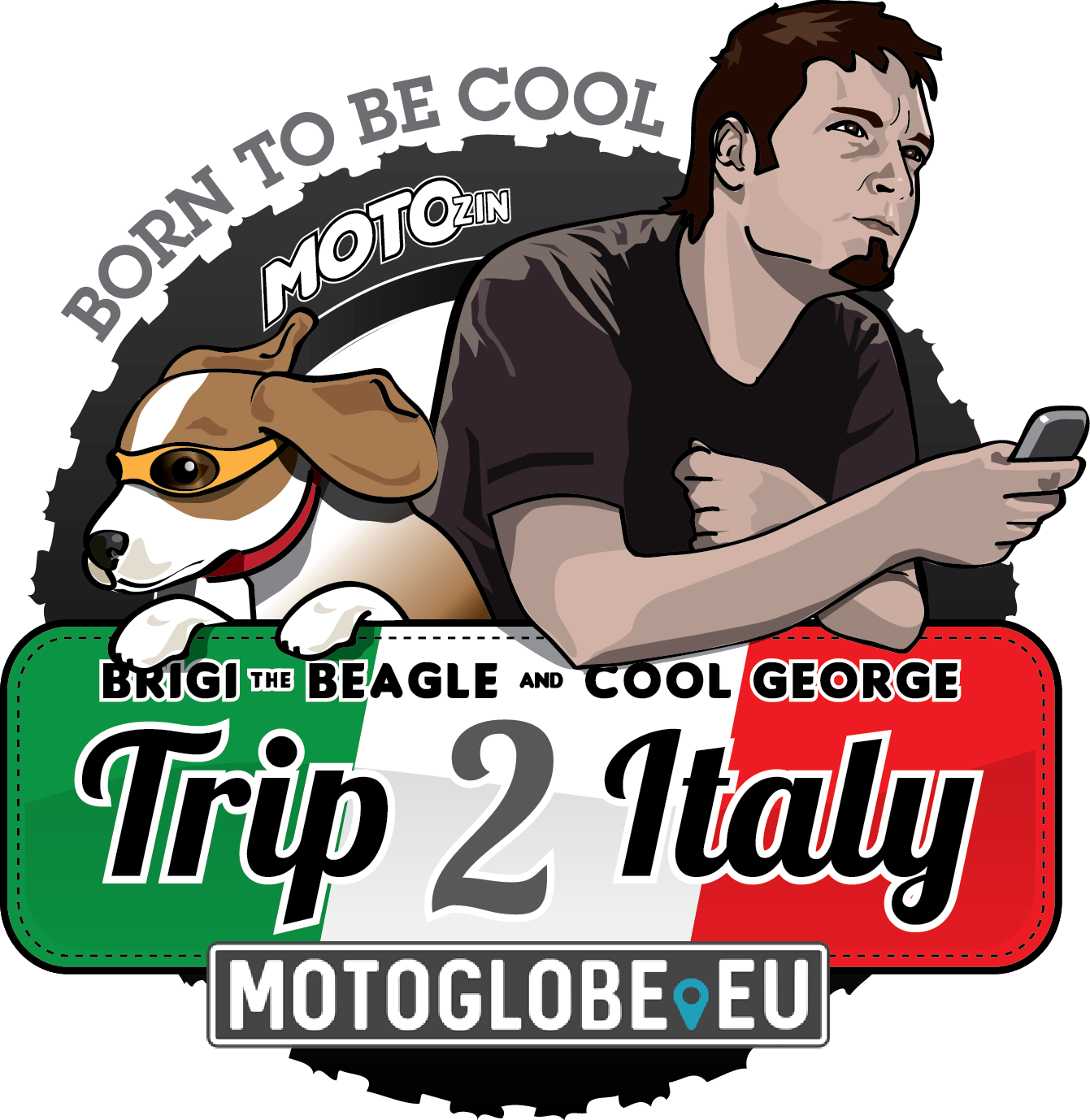 I made an excellent travel plan: Tuscany, Rome, the Amalfi Coast, Naples with a big turn towards the toe of the boot, Calabria and then Sicily out-and-about. On our way back we would travel to Sardinia, Corsica, Cinque Terre, all the way through a few passes in the Alps, Slovenia and we'll be back home within 3 weeks. I must admit that this promising travel plan full of possible adventures and exciting experiences made me feel a just a little bit intimidated. If we had a chance to visit only a few spots of the above mentioned places during the summer, I should feel more than satisfied with what we have achieved and seen. However, round trips like this one might have a disadvantage or two: the lack of time to see everything you desire. Travelling with my dog put us at another disadvantage obviously when it comes to finding suitable accomodation and also considering the sights (e.g. museums). But my decision was firm, regarding that my friend, Giovanni (my housemate and friend) would be waiting for us in Sicily as he timed his visit home to coincide with our visit there.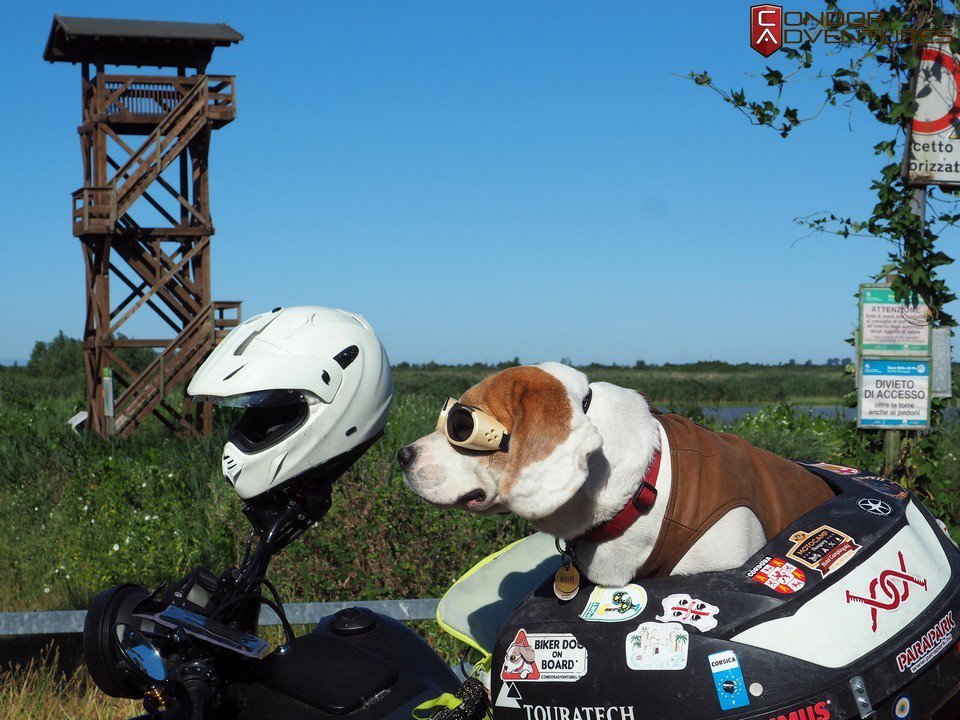 I received great tips and useful advice from another Italian friend of mine, Gianni, who has travelled quite a few miles throughout his country by motorcycle. I was particularly inspired by his melodious 'Mamma, Pasta, Vespa' an Italian trinity quoted this article's title. The best way to describe it in my explanation is this: Mamma: family - love, Pasta: food - well-being, Vespa: motorcycle – freedom. Such an appealing phylosophy, don't you think? Besides it fits perfectly with the stereotypes we have learned about Italian people. Well, I could tell...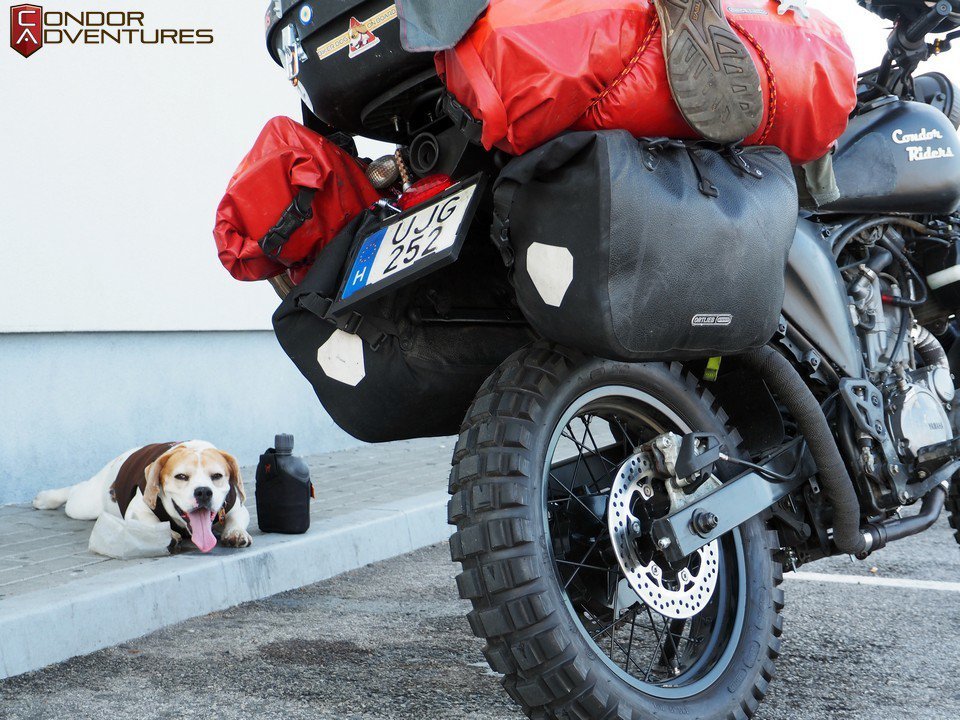 According to my estimations, hot weather would be the biggest challenge for us to face so I adjusted our daily trips in advance to account for the heat. This basically meant that we would take a siesta during the 'siesta hours' and we would ride more in the morning and evening hours. I had received a few warnings about when and how to leave the accomodation – a campsite for example – because waking the personnel during the early morning hours could easily end up in calling the 'Carabinieri' (the Italian police). This anecdote seemed like something just a little bit far from the unthinkable. Well, I could tell...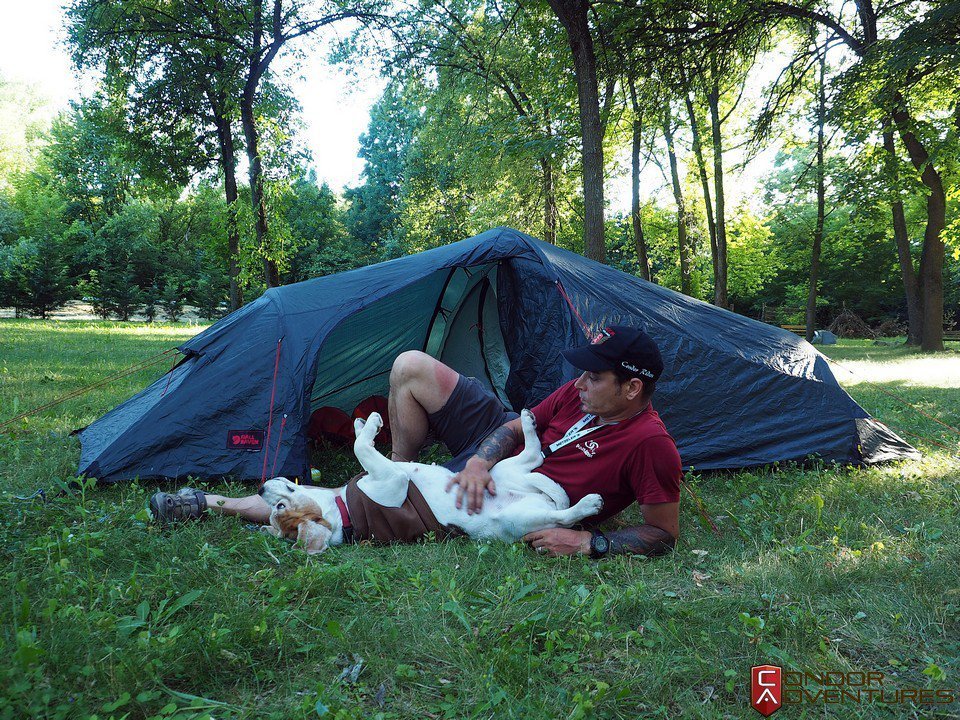 Get ready for next week's story about the extraordinary couple's adventure.
Source: kondortura.hu
Index image source: kondortura.hu
If you liked this article and would like to be informed about latest news
we ask give a like our Facebook page!
Related news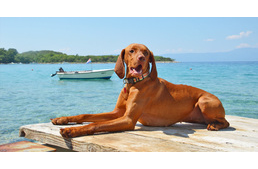 4+1 dog friendly beaches in the Island of Krk in Croatia
Croatia is an extremely popular holiday destination among European people, and more and more dog owners also discover the state. Croatia is surprisingly dog friendly, pets are kindly welcomed there. We could also experience it during our short visit: we were greeted with open arms on the island.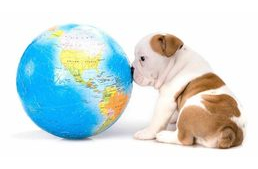 Does the love of dogs depend on where you live?
Why do some people love pets and not others? According to a new study there are huge differences between nations in preferences for pets.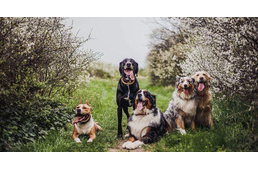 Hiking with your dog – 4+1 reasons to choose outdoors more often
As dog lovers, we usually spend more time out and about than our dog-free fellows. However, it can be hard for most of us to leave our regular tracks due to the lack of time, energy or mood. But it's always worth going on longer hikes every now and then.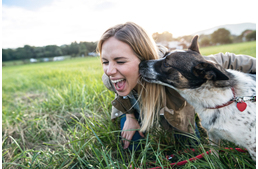 Why does your dog lick you?
Are you also often licked by your dog? If so, then you must have already thought about its reasons, that why does your dog enjoy doing this with you.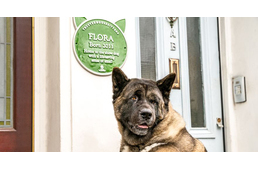 A new plaque scheme has launched to celebrate amazing animals
A new scheme has launched in the UK, that is all about honoring animals, rather than people.