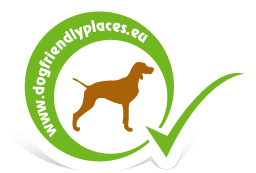 Dog On Motorcycle – Italy through the eyes of a motorcyclist and his awesome dog - Part 2.
Part II: Romantic Tuscany and Rome
13:00 - 09 February 2017
Author: S.Zs.
Category: Lifestyle
Brigi, the coolest Biker Beagle and his owner's adventure continues through Italy. The next destinations of their round trip: romantic Tuscany, Rome and the Vatican City. Come and join us on a great journey to see Italy through the eyes of a motorcyclist and his four-legged travel mate.
What does it feel like to travel with your dog on a motorcycle? Especially abroad. Brigi, the Beagle and his daddy, Gyuri hopped on their motorcycle – and they headed straight to magnificient Italy! In the first part of our travel series they shared some moments of the preparation, their plans and the departure – and we gained useful tips about travelling with a dog. (In case you missed the article, click here to read the first part.) Their adventure continues and their next destinations are Tuscany, Rome and the Vatican City. Gyuri gives us an insight into some of the most exciting moments of their trip, as well as sights, accomodation and important information. Enjoy their journey and admire their stunning travel photos!
***
We arrived to the next destination of our trip: Tuscany! We were lucky to find real habitats by the water and landscapes similar to that of the Lake Tisza. Obviously we couldn't miss Florence, though we were warned not to use the motorcycle in town. Keeping this in mind we headed to the Michelangelo Square. It seemed to be a great idea as it provides an amazing view of the town. Passers-by greeted us while we were taking photos – or to be more precise, they greeted Brigi. Some of her Hungarian fans have just arrived to Florence in a tou rbus. Around noon the ground was getting (literally) too hot under our feet, so we hit the road to San Gimignano. According to the original plan we would use the same route back home, so two days should be enough to explore Tuscany, I thought.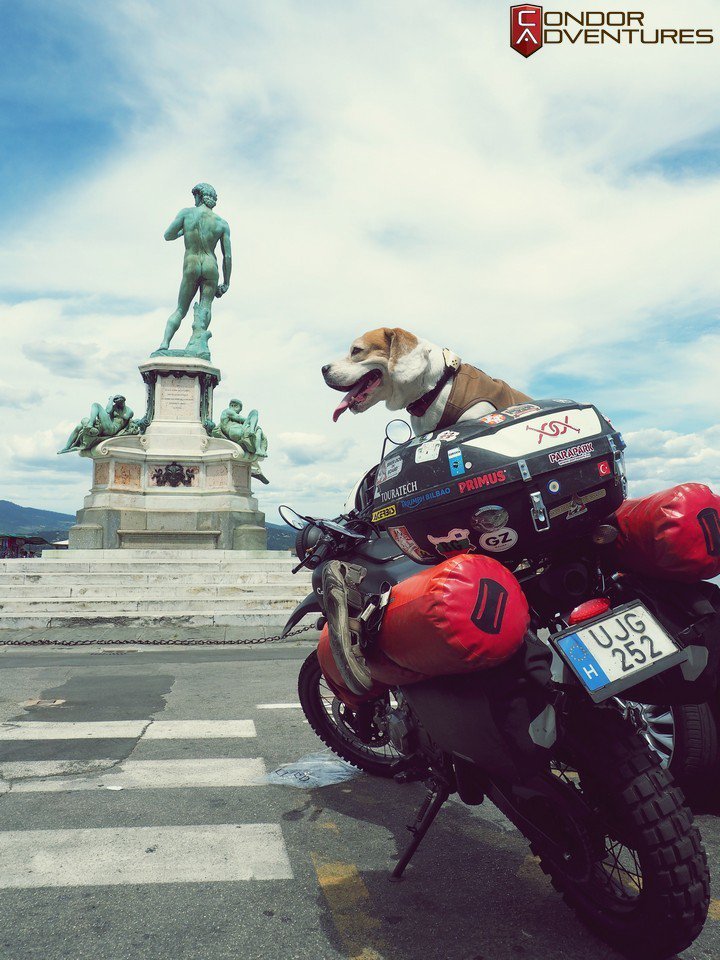 Tuscany is beautiful. Of course I had no doubts about it but it's always better to learn the truth (in person) behind such and attractive cliché. Staying there would have been perfect if we'd had a week or two: drinking Italian wine and tasting delicious cheese in springtime or early summer but before the harvest, by all means. Which happened to be going on during our trip... The stubble-fields were still untouched so I managed to take a few nice shots of the landscape.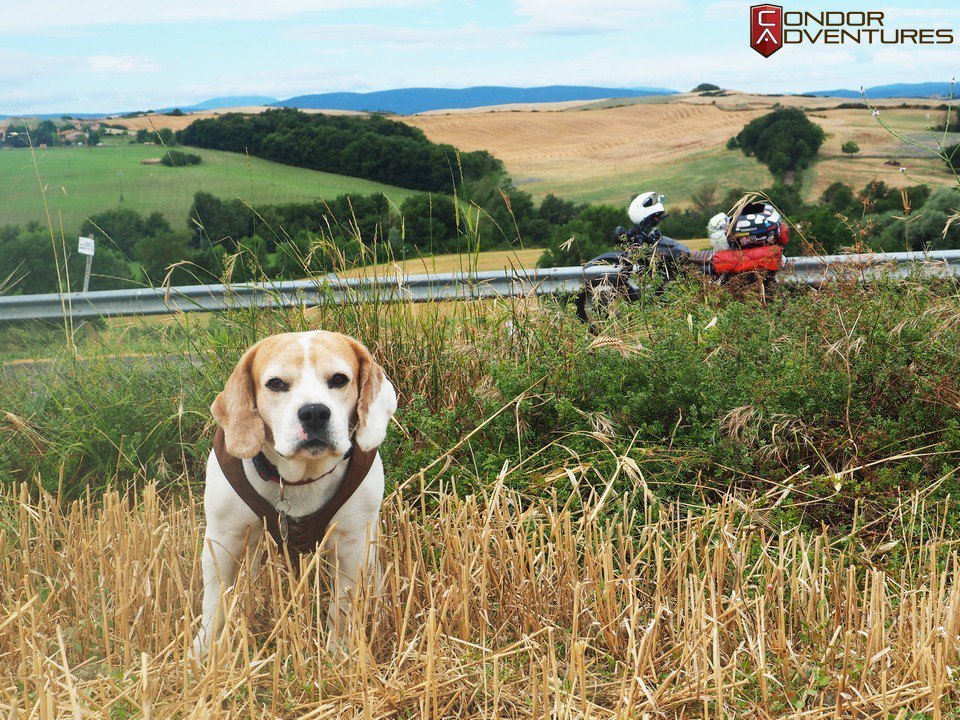 Luckily I found a smaller campsite in San Gimignano. They had only two free places meaning that the whole area was crowded. Well, due to the high number of guests it seemed no problem for the operators if some of the visitors made up their mind and left the site in their attempt to find a friendlier place to stay. The hospitality was just a little bit far from radiant, to say so.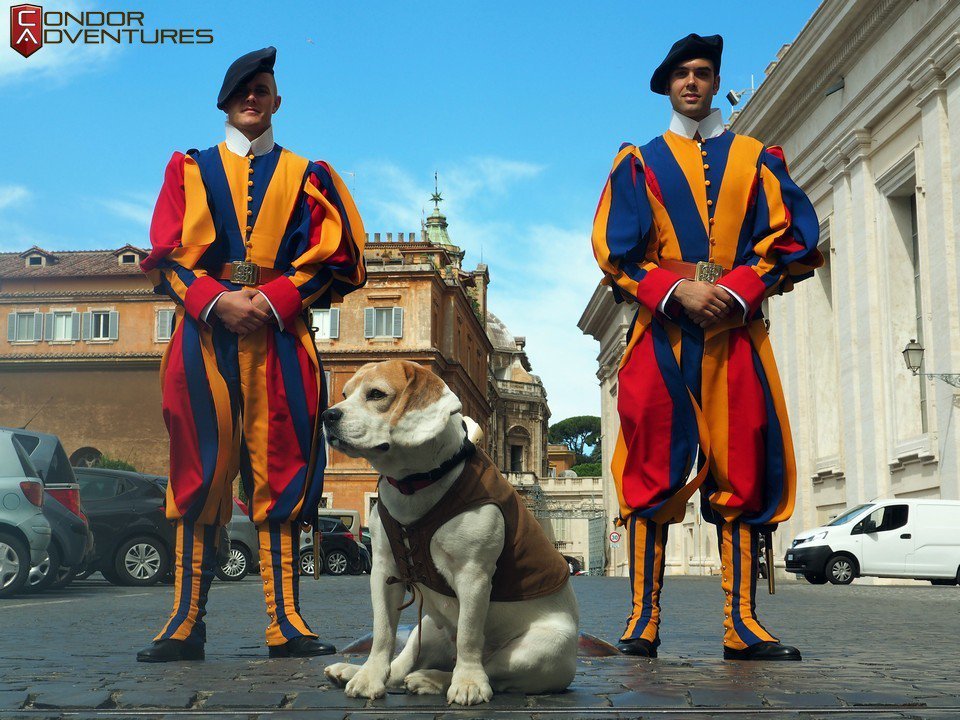 Oor next accomodation made it up to us for the unpleasant experience, though. As we continued our trip to Rome I planned to stay at the nearby Lake Bracciano. I found a lovely little campsite at the lakeside. Everywhere we go, Brigi usually gets a warm welcome at the reception but here they even handed us a nice brochure in Hungarian language and the staff was very kind to us. However – as far as I can remember – they offered fresh water only to the dog, not me. Anyway, I already got used to being dismissed, when it comes to the question whether we are thristy or not. I found the pizza quite delicious, the prices were solid. Rome's water-supply is provided by this lake and it is the perfect place for recreation. If you are planning to visit the Eternal City but would like to avoid the crowd, staying in Bracciano will be the best choice, as you can travel to town using public transport.
***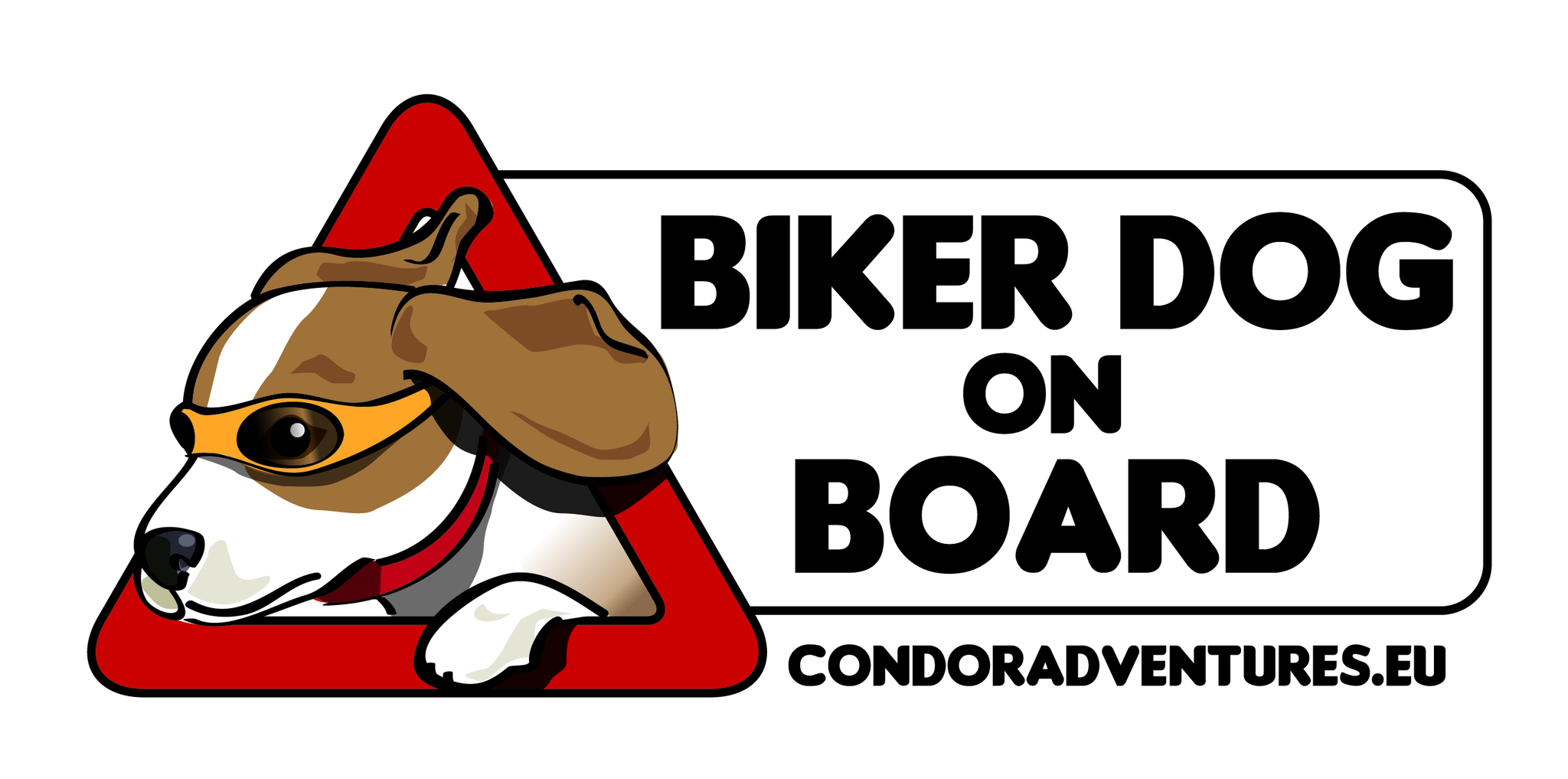 Get ready for the next part of the extraordinary couple's adventure.
Source: kondortura.hu
Index image source: kondortura.hu
If you liked this article and would like to be informed about latest news
we ask give a like our Facebook page!
Related news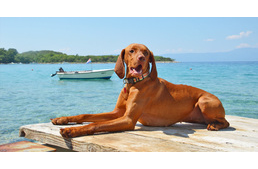 4+1 dog friendly beaches in the Island of Krk in Croatia
Croatia is an extremely popular holiday destination among European people, and more and more dog owners also discover the state. Croatia is surprisingly dog friendly, pets are kindly welcomed there. We could also experience it during our short visit: we were greeted with open arms on the island.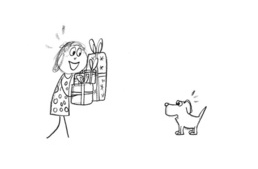 11 Signs You Really Are a Crazy Dog Person
We have all heard it before: we are crazy dog people. We treat our dogs like our children, dressing them in the latest trends, spending more money on their food than ours and having them play a role in deciding if we should go out on Friday night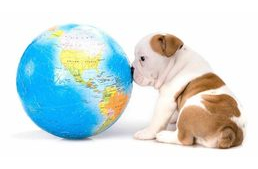 Does the love of dogs depend on where you live?
Why do some people love pets and not others? According to a new study there are huge differences between nations in preferences for pets.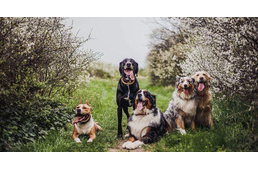 Hiking with your dog – 4+1 reasons to choose outdoors more often
As dog lovers, we usually spend more time out and about than our dog-free fellows. However, it can be hard for most of us to leave our regular tracks due to the lack of time, energy or mood. But it's always worth going on longer hikes every now and then.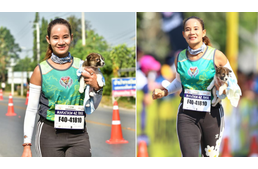 Runner finds lost puppy during Marathon, carries him to the finish line
This marathon runner slowed down mid-race to rescue one such little pup!