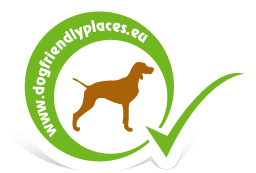 Hungarian hotels are pet-friendly!
Half of the accomodations welcome dogs
14:00 - 09 March 2016
Author: S.Zs.
Category: Recommend
Among Hungarian visitors of hotel search website Trivago, allowing pets in hotels is one of the top searched services when finding the ideal accomodation. According to the latest survey, Hungarian hotels easily keep up with the European standards.
Hungarian hotels reach the European standards
Guests traveling with their pets can most easily find their dream accomodation in France, where about 57% of the hotels registered themselves on Trivago as pet-friendly. The Czech Republic and Switzerland are also in the top 5, and a high number of Hungarian hotels describes themselves as pet-friendly, too. Germany, the Scandinavian countries or Poland are in the middle, while Spain and Portugal, where only a bit more than quarter of the registered hotels welcome pets, are at the bottom of the list.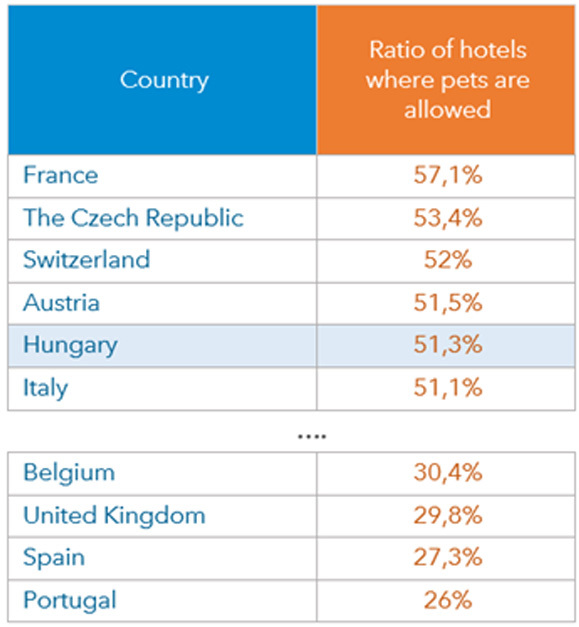 The biggest ratio of specifically pet-friendly accomodations doesn't come from the category of luxury hotels, but there are more and more examples from the list of high-end hotels with a pet-friendly atmosphere. Ildikó Dudás, Public Relations Manager of the five-star Kempinski Hotel Corvinus Budapest said, the number of guests arriving with their pets has slightly increased from 2014 to 2015. In 2014, pets spent all together 119 nights at the hotel, in 2015, this number increased by 20%, to 146.
"In 2014, guests brought their pets mainly during Christmas and New Year's Eve. In 2015, we had a guest from Switzerland who spent 3 weeks in the hotel with a dog" – added Ildikó Dudás. In Kempinski Hotel Corvinus, pets are welcome with basket, food bowl and a special treat.
Hotels in the countryside are a bit more dog-friendly
While in Budapest about 44% of hotels registered themselves on Trivago as pet-friendly, 55% of the accomodations in the countryside allow pets. Among these hotels – very often having a big grassy yard – we can often find establishments with agility equipments set up for dogs, and rooms that are furnished in an easy-to-keep-clean way.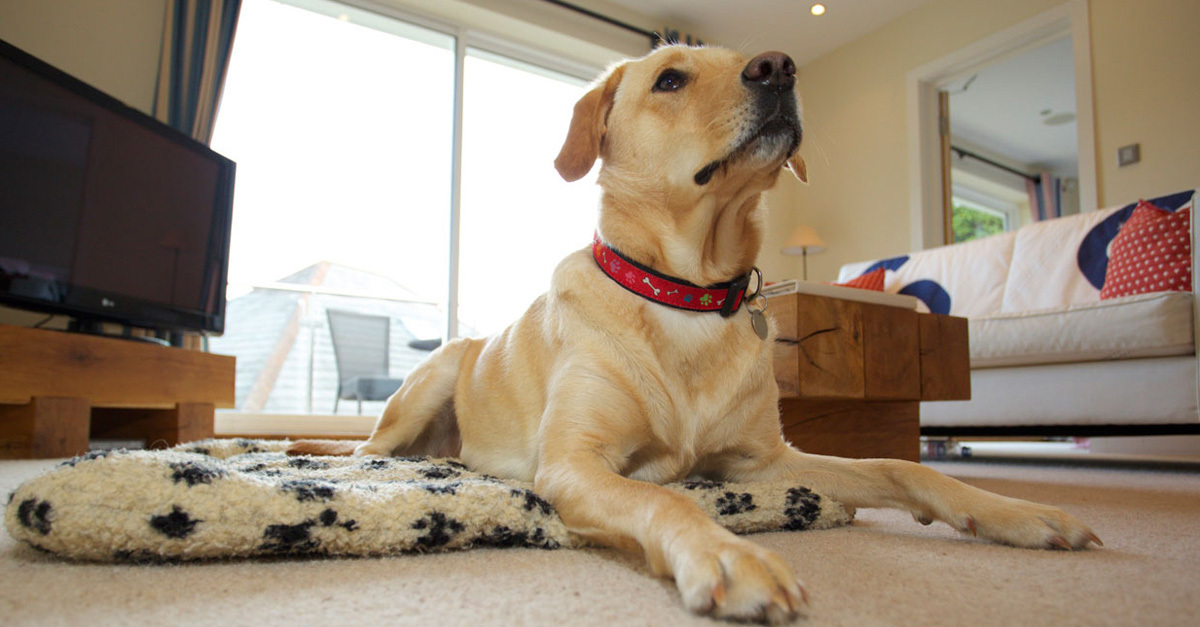 Péter Aknai, hotel manager of Hotel Grante in Esztergom said that it's an important market segment for the hotel and a good opportunity for the guests to travel with their dogs and have a new experience. There are places to drink for the dogs plus trash bins and bags in the yard to keep the area clean. Furthermore, guests are given brochures recommending places in the neighbourhood perfect for dog walking.
"In 2015, twice as many guests came with dogs than in the previous year, and considering the bookings for 2016, this number will probably increase even more. Dogs are the most common visitors, but cats, ferrets or rabbits has also visited us earlier" – said Péter Aknai.
Source: trivago.hu
Index image source: southsands.com
If you liked this article and would like to be informed about latest news
we ask give a like our Facebook page!
Related news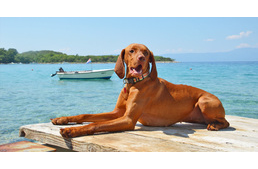 4+1 dog friendly beaches in the Island of Krk in Croatia
Croatia is an extremely popular holiday destination among European people, and more and more dog owners also discover the state. Croatia is surprisingly dog friendly, pets are kindly welcomed there. We could also experience it during our short visit: we were greeted with open arms on the island.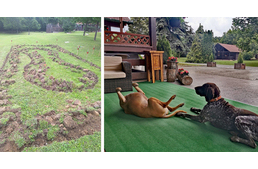 Doggie swimming pool opening soon in Budapest!
Doggie and owner having beach fun together? Yees!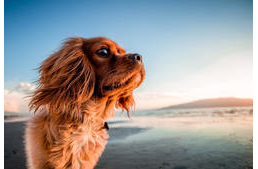 2020 welcomes new rules for dog owners on Cornwall's beaches
Dog beach bans are changing in Cornwall and here's what you need to know about the process.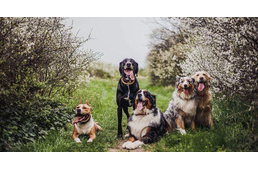 Hiking with your dog – 4+1 reasons to choose outdoors more often
As dog lovers, we usually spend more time out and about than our dog-free fellows. However, it can be hard for most of us to leave our regular tracks due to the lack of time, energy or mood. But it's always worth going on longer hikes every now and then.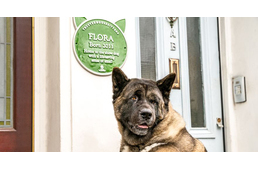 A new plaque scheme has launched to celebrate amazing animals
A new scheme has launched in the UK, that is all about honoring animals, rather than people.