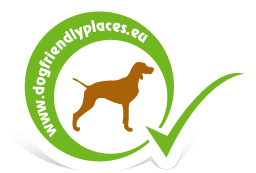 News - Lifestyle
What have you learned from your dog?
13:30 - 12 March 2017
Author: M.Lilla
Category: Lifestyle
Sincerity, friendship, unconditional love and loyalty above all. They take care of us. They cheer us up with their playful character. Yes, they are our dogs who make our lives whole. Heartwarming video!
Dogs bring happiness into our boring everydays, their loving nature puts a smile on our faces, sometimes make us cry from joy. They invite us to play every moment of the day. They support us in hard times, comfort us when we feel terrible and their calm nature presents us with peace and quiet.
They are our dogs. We share our emotions, homes and lives with them. They are our wonderful masters who remind us to enjoy the present and value each and every moment in a world that passes us by like a tumbling stream. Though they are not able to express their thoughts and feelings through words, still, we can easily understand each other just by looking deep into each other's eyes. They listen to us, share their experiences and precious toys with us. We pay more attention to our human companions, as well.
Our beloved dogs wait for us patiently during the day and greet us with immense joy every time we arrive home. They inspire us to live a healthy life and to exercise regularly. They sleep peacefully next to us during the sweet hours of resting.
No matter what difficulties life puts on our path, our four-legged companions helps us face these obstacles. They are there by our side in times when we are desperate to find a way out. Their share their strength with us to survive, they lift the weak up and their devotion means a real cure to our pain. And when it comes to say goodbye, they bow their heads onto our laps – so do the hidden secrets of the universe unfold through their bright eyes.
Bathing in the love of our dogs is a wonderful feeling!

Index image source: weather.com
First appearance of this article: 2015. September 29.
If you liked this article and would like to be informed about latest news
we ask give a like our Facebook page!