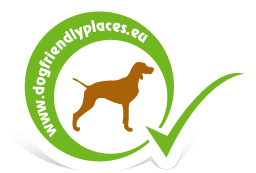 Follow This Beautiful White Dog On A Magical Journey In The Alps
09:15 - 30 April 2020
Author: S.Zs.
Category: Lifestyle
We just love travelling with our dogs. Exploring new places or visiting our favourite hiking spots brings us happiness and joy. Sadly, our possibilities are limited now and the weight of staying home slowly falls upon our mood. All we can do to satisfy our need for travel is to start planning the future: finding places we will visit after the coronavirus pandemic is gone. The amazing videos of a sweet white shepherd are here to help, by guiding us through the Alps.
Staying at home day after day can become quite challenging: we can hardly wait to go on a hike with our beloved furry friend. Unfortunately, this is not the time of visiting distant places, inland or abroad. But there's no reason to wilt down, sooner or later this difficult period will be over. Why not refresh your best memories? Whether it's a holiday, a hike or simply a picnic in the park with your buddy. Find joy in these past moments, relax and start to make plans for the future.
Virtual exploration can give us a helping hand as long as we practice the 'Sit and Stay Home' method. A four legged tour guide is probably the sweetest and cutest we can choose, right?
Meet Rasta, the White Swiss Shepherd Dog. This joyful beauty regularly goes on a hike with his Dad in the Alps. Did you get excited to visit these breathtaking places? We surely did. Watch their amazing video here:
If you liked this article and would like to be informed about latest news
we ask give a like our Facebook page!
Related news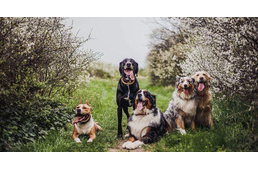 Hiking with your dog – 4+1 reasons to choose outdoors more often
As dog lovers, we usually spend more time out and about than our dog-free fellows. However, it can be hard for most of us to leave our regular tracks due to the lack of time, energy or mood. But it's always worth going on longer hikes every now and then.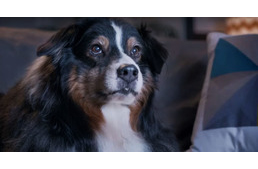 The dog who keeps his family together
Dogs are happy when there is peace in their family. They need a loving environment just like us, humans. But what can they do when hatred and fights seep into the warm atmosphere at home?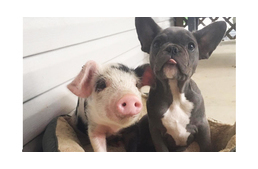 Piglet And Puppy Become BFFs
They never want to be apart!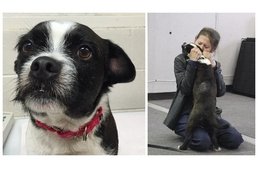 The dog who found his way back home after 20 months
Zeus, the black and white mix escaped from Florida in the summer of 2014. He was found this week – 1.100 miles from his home. Watch his reaction when he sees mama again.
Last living rescue dog of 9/11 received Dog's Best Day
Meet Bretagne, the wonderful Golden Retriever who saved many lives during the chaos of 9/11. The senior dog was honored with a Dog's Best Day this month.