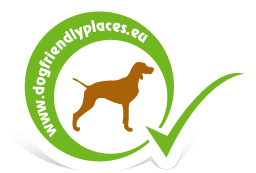 Last living rescue dog of 9/11 received Dog's Best Day
11:00 - 11 September 2015
Author: M.Lilla
Category: Lifestyle
Meet Bretagne, the wonderful Golden Retriever who saved many lives during the chaos of 9/11. The senior dog was honored with a Dog's Best Day this month.
11/09/2001 - Bretagne, the two-year-old Golden Retriever woke up to an emergency call. The Texas-based search and rescue dog and her owner put aside everything that morning to join the rescue teams at the ruins in New York. The circumstances went far beyond their expectations.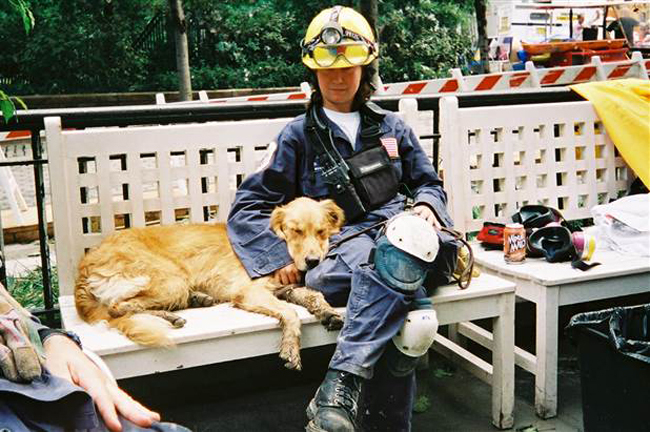 14 years ago, as members of Texas Task Force 1, Bretagne and her mom/handler Denise Corliss had an intense first deployment. They joined nearly 100 other search and rescue dogs to find and save people trapped in the rubble of the World Trade Center after 9/11. When they arrived at the site, Denise couldn't believe her eyes, it was such a shocking sight... But she gained strength and courage from Bretagne's bright eyes - the young dog was ready to start working.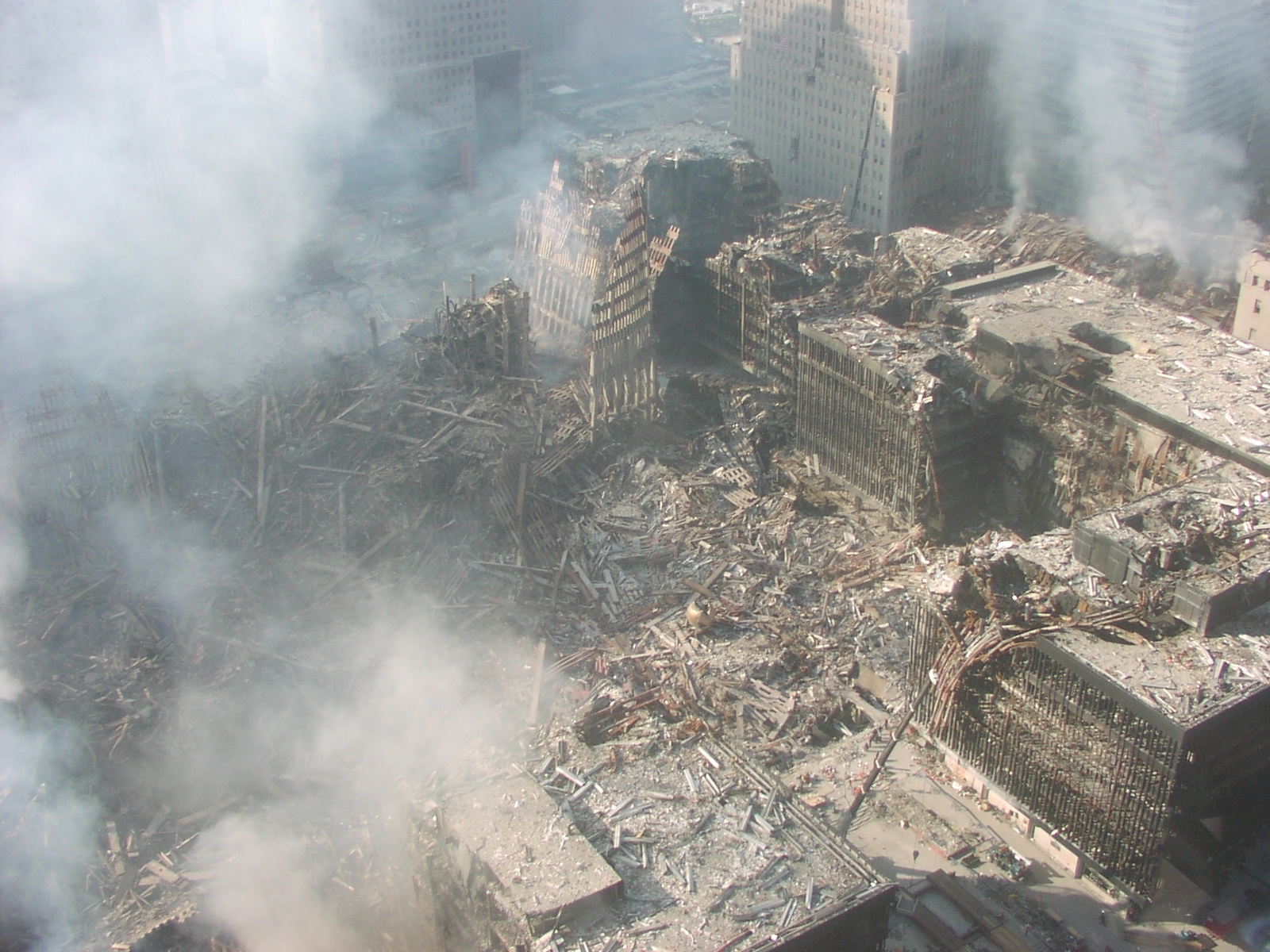 They worked day and night to find people - and sadly too often - dead bodies stuck under the ruins. They saved many lives along with their collegues. Bretagne's calm and lovely nature and her endurance helped survivors and other members of rescue teams get over the horrible experiences they had to go through those days. She brought a smile on every face and their hearts filled with love again, which meant the world for all of them.
Since 9/11 Bretagne and her owner worked during other major rescues and natural disasters (eg. the Rita Hurricane in 2005). They've become extremely close, their bond is something neither time, nor any event could tear apart. From 2008 Bretagne is in pension but she has visited numerous schools and social institutions as a "search and rescue diplomat". They received a warm welcome everywhere they went and Bretagne's presence has had a fantastic effect on the children and adults she met.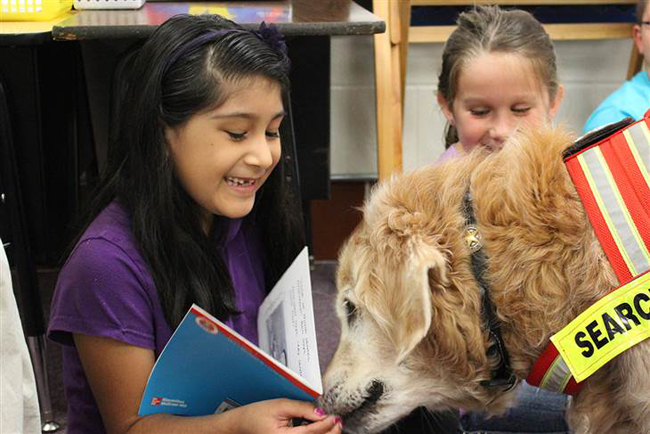 After hearing Bretagne's bittersweet story and learning that her 16th birthday was coming up, there was no question in the BarkBox staff mind that she deserved a Dog's Best Day for the ages. They organised the greatest celebration of her life. Bretagne still lives in Texas with her mum. After the flight a limuzine picked them up at the airport. They got a suite with a splendid view of the Big Apple in the luxury dog friendly hotel. Bretagne enjoyed her holiday surrounded by delicious treats and countless toys. She even received a tasty birthday cake, made especially for dogs.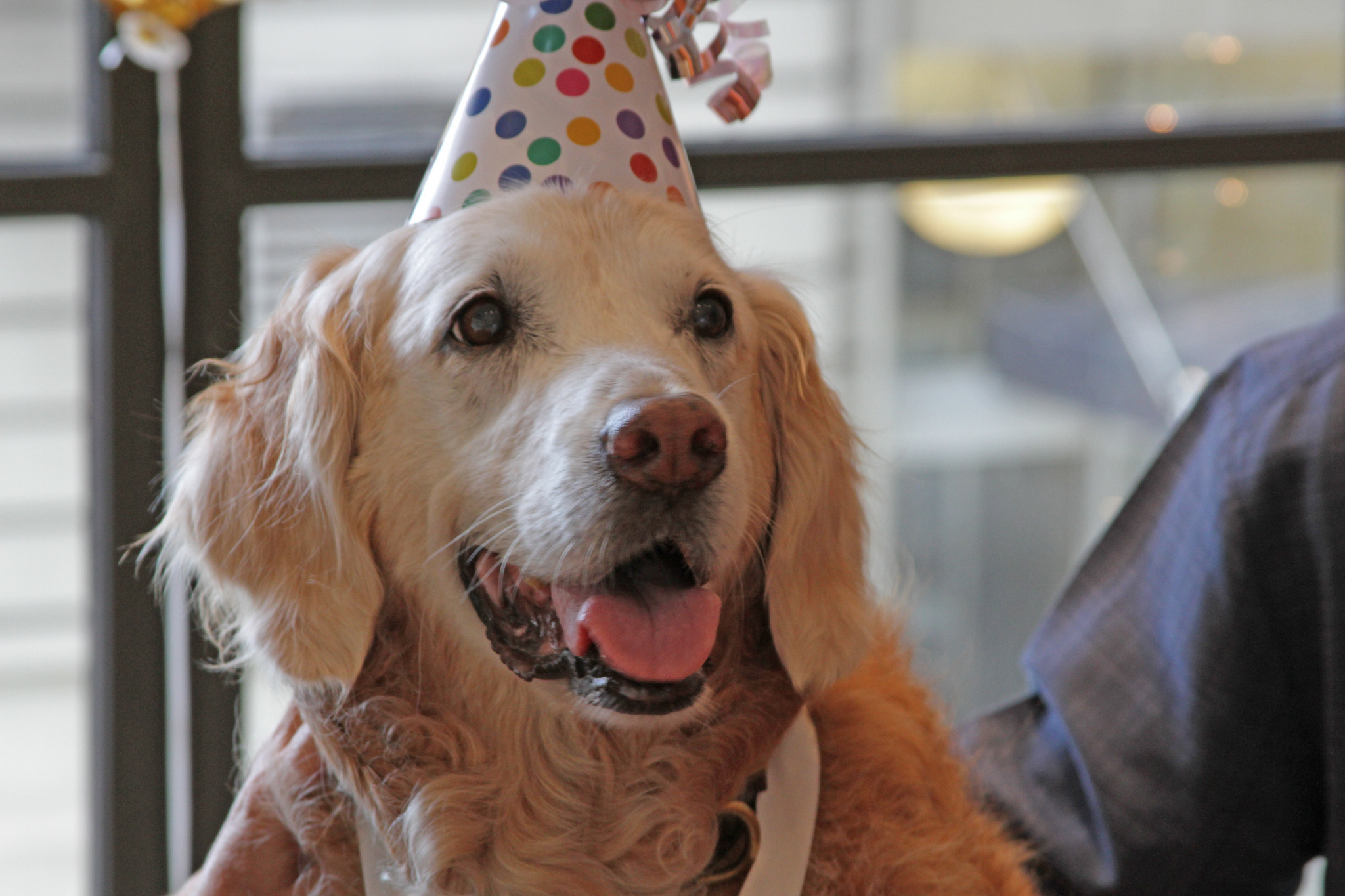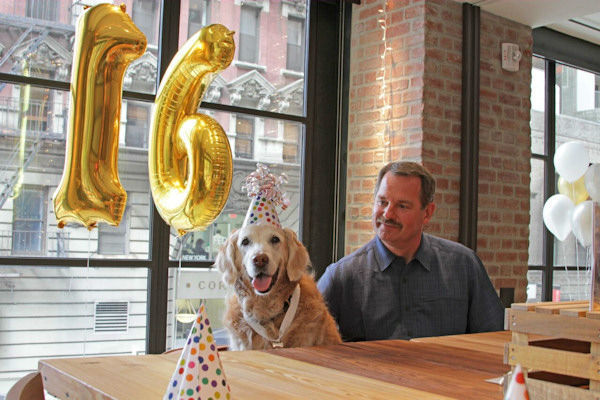 Denise and her husband were amazed when they noticed the huge LED walls on a nearby building. Their photos and Bretagne's name in bright lights stood there for everyone to see: this day New York celebrates a real hero. Then the visited the Hudson River Park, where Bretagne turned into a playful puppy again: she fetched tennis balls and she chased the water coloumns in the doggy fountain. The local community handed them the "Bone of the Park", which is the canine equal of the city's key. Back in the hotel a whole room filled with toys awaited them. Bretagne sniffed the large pile enthusiastically and she quickly made her choice. She fetched a bag of treats to her mom with the lovely "Please, open it for me" look in her eyes.
The organizers and participants of the happy doggy day wanted to express their gratitude and honor for all the dogs and their owners who worked on finding the survivors of the 9/11.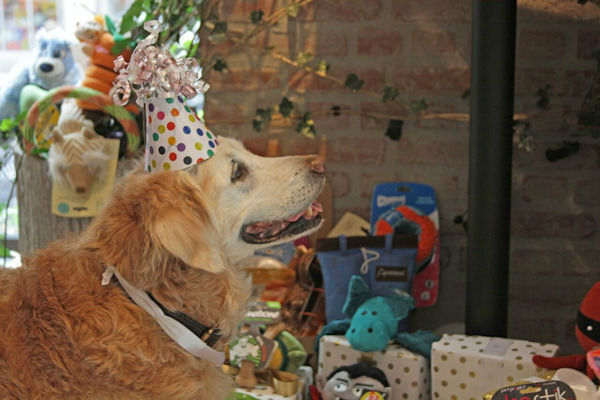 Source: barkpost.com
Index image source: barkpost.com
Translated: Maurer Lilla
If you liked this article and would like to be informed about latest news
we ask give a like our Facebook page!
Related news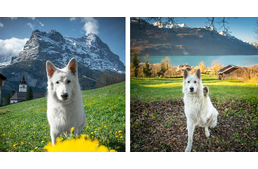 Follow This Beautiful White Dog On A Magical Journey In The Alps
We just love travelling with our dogs. Exploring new places or visiting our favourite hiking spots brings us happiness and joy. Sadly, our possibilities are limited now and the weight of staying home slowly falls upon our mood. All we can do to satisfy our need for travel is to start planning the future: finding places we will visit after the coronavirus pandemic is gone. The amazing videos of a sweet white shepherd are here to help, by guiding us through the Alps.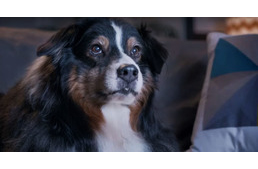 The dog who keeps his family together
Dogs are happy when there is peace in their family. They need a loving environment just like us, humans. But what can they do when hatred and fights seep into the warm atmosphere at home?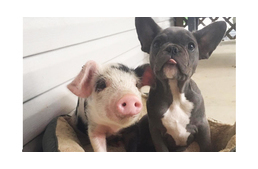 Piglet And Puppy Become BFFs
They never want to be apart!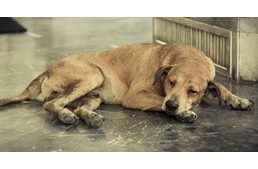 New Ohio Law Promises To Put Animal Abusers Behind Bars
A new Ohio law making it a felony to abuse a companion animal in the state of Ohio goes into effect Tuesday.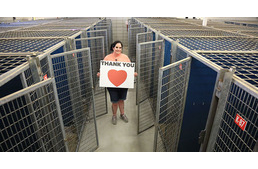 45,000 Abandoned Animals Found Homes Last Weekend!
More than 45,000 Abandoned Animals Found Homes Last Weekend Thanks To #ClearTheShelters!